BROOD XXXV GALA
Saturday, October 2, 2021 • 7–11 pm
Get Ready for Brood XXXV!
Our Brood X friends may have chirped their last for 17 more years, but their more colorful counterparts will be here soon! Last year, a "bug" prevented us from gathering to celebrate at our annual gala. This year, the gala returns and is inspired by bugs of the Hexapoda variety. Please join us for the Delaplaine's Brood XXXV Gala, celebrating the art center's first 35 years and kicking off its next 35!
The event will feature delicious cuisine by Canapés, music and dancing, an open bar, a silent auction, and other surprises. The wildly creative Gala Committee—always looking to top themselves—have taken the bug theme to the limit, and we can't wait for you to see the décor! Not only will it be a spectacular evening, it is also the Delaplaine's biggest fundraising event of the year, ensuring that we can continue to bring meaningful visual arts programs to all in our community. Read more about how we're reaching the underserved and at-risk through art.
If you've attended a Delaplaine gala before, expect to be even more amazed and have even more fun than you've had before. If you haven't, come out and experience a pARTy like you've not experienced before! Sponsorship opportunities are available, and tickets are on sale now. (See below for important gala Covid protocols.)
Sponsorships are essential to the success of the annual gala. Click above for categories and benefits.
Tickets are on sale now! Tickets purchased through September 22 will be mailed. Tickets purchased after that date will be held at the door under the name of the purchaser. If you forget your ticket, no problem!–we will have a list of attendees.
Gala Covid Protocols
As all are aware, the COVID-19 roller-coaster ride continues. With an eye toward keeping you and other guests safe, please note the following:
If you don't feel well, have exhibited symptoms of COVID-19, or have been in contact with someone with COVID-19, please stay home. (There's always next year!)
Gala attendees must be fully vaccinated or have had a negative COVID-19 test within the previous 72 hours of the event.
Masks are highly recommended whenever possible.
Hand sanitizing stations will be located in several places for your convenience, and Delaplaine staff will be sanitizing commonly touched hard surfaces (such as doorknobs) frequently during the event.
Exterior doors at the main entrance and the Event Deck will remain open whenever possible (weather dependent) to allow greater air circulation.
Because the situation is always changing, these protocols may also change.
Although we have established these protocols with your safety in mind, no protocols are full proof. If you have any questions, please contact us.
Thank you for your generous support, especially at this challenging time. We couldn't do it without friends like you!
---
Recent Galas
Gala 2020
Our Gala Committee worked all through the winter and early spring, planning, preparing, and creating incredible decorations for the Polka Dot Gala, originally scheduled for April 25, 2020. Then came COVID. Our dedicated committee resolved to remake the gala into a mail-in campaign, and our friends and supporters stepped up! Thanks to our generous donors, proceeds raised through the campaign allowed us to continue to bring meaningful programs–both on-site and online–to the Frederick community, just when they were needed most!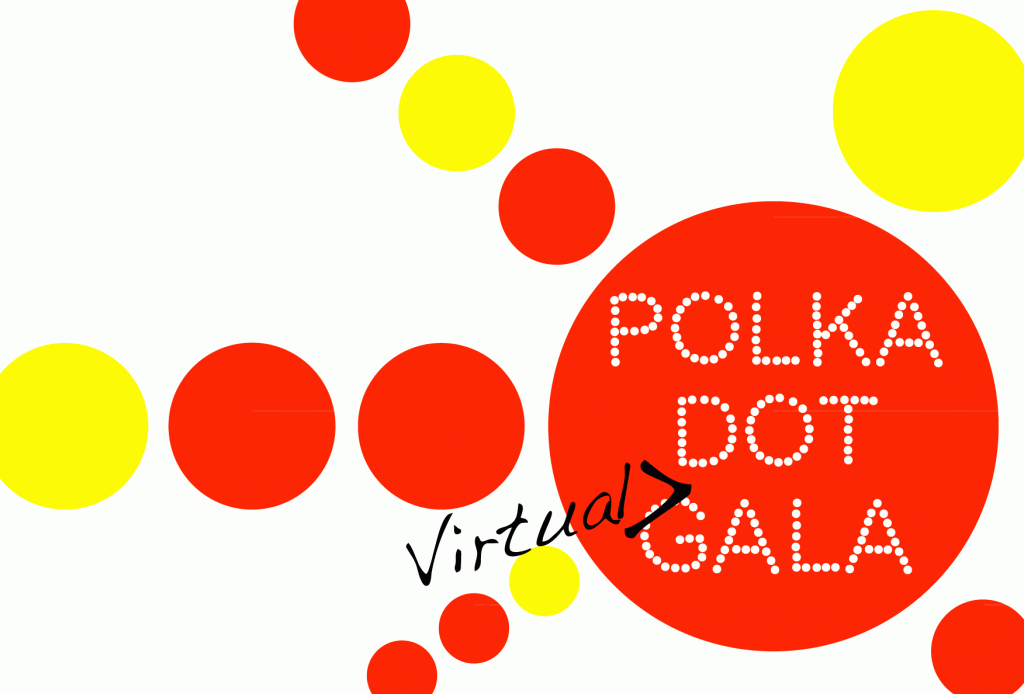 Gala 2019
There's nothing stuffy about a Delaplaine gala! Fly Me to the Moon at the Delaplaine, our annual gala on April 27, 2019, took inspiration from the art of pop art icon Andy Warhol and celebrated the 50th anniversary of the moon landing, making for a stellar time as we raised funds to support our educational public programs and community outreach to underserved and at-risk audiences. To view more images from the event, check out the Fly Me to the Moon Flickr album.