SAVE THE DATE!
Saturday, October 2, 2021

Are you ready for Brood XXXV?
Let loose like a cicada that's been trapped underground for 17 years—or a human who's been trapped inside for the past year—at the biggest pARTy of the year! Join us as we celebrate The Delaplaine Art Center's first 35 years and kick off its next 35!
More information about the event, sponsorship opportunities, and tickets will be coming soon!
Gala 2020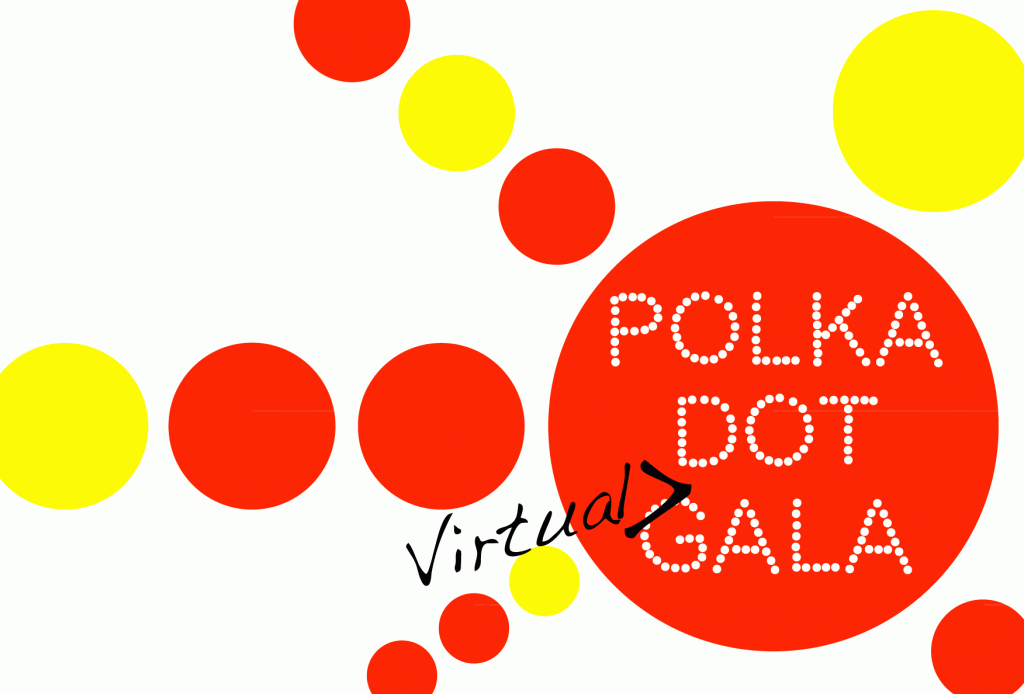 Our 2020 On-site Gala was Canceled, but Our Donors Came Through
Our Gala Committee worked all through the winter and early spring, planning, preparing, and creating incredible decorations for our annual gala, originally scheduled for April 25, 2020. Then came COVID, and with it the postponing of the gala until June 27, hoping we would be able to gather and celebrate then. Unfortunately, it was not to be.
The Delaplaine's annual event is a crucial part of our annual fundraising. Without it, a big gala-sized hole means that we wouldn't be able to fully meet our goals for the year–a year that people especially need the uplifting and healing power of art. Our dedicated committee resolved to remake the gala into a mail-in campaign, and our friends and supporters stepped up!
Thanks to the efforts of the following gala donors, proceeds raised through the campaign will bring educational visual arts opportunities and experiences to all, with an emphasis on the underserved and at-risk in our community. We extend our deep appreciation to our donors, and look forward to seeing all (in person!) soon.
You can view artworks that were created by local artists for the Polka Dot Gala! Originals are on sale in our Gift Gallery.
Gala Sponsors
George B. Delaplaine, Jr.
Ted Delaplaine & Todd Wilson



Martin Packouz | Goldman, Sachs & Co.


Buck & Kateri Delaplaine


John Bartell & Joan Frank
James Delaplaine
John Delaplaine
FCB Bank
Mrs. Rita Simon Gordon
Mount St. Mary's University
Dr. John & Madonna Vitarello
Bestgate Wealth Advisors
Kate Costlow & John D'Amore
Todd & Kathy Davis
Hood College
Margaret & Norman Huddy
Skip & Nikki Irwin
Deedee & Jeff Luttrell
Norvis Long-Parker & Kenyon Parker, Sr.
Nancy Dehle Randall & Myron W. Randall, Jr.
Ruth Ann Randall & Edwin Smith
Wegmans Food Market–Frederick
Marlene & Michael Young
"This is Not a Gala Ticket" Donors
Marilyn & Tom Bagel
Molly & Mike Carlson
Nancy & Craig Charlow
Wallace Eddleman & Aaron Eisenfeld
Deborah Hartman
Sally B. Hedstrom
Hunt & Joan Hendrickson
Kim Klabe
Kate Kuranda
Patti Laird & Joe Ciafre
Addie Null
Walter Olson & Steve Pippin
Jacqueline E. Pasley
Isaac & Katie Perkins
Bonnie Ritter
Michael & Kathleen Small
Gala 2019
Fly Me to the Moon at the Delaplaine, our annual gala on April 27, 2019, took inspiration from the art of pop art icon Andy Warhol and celebrated the 50th anniversary of the moon landing, making for a stellar time as we raised funds to support our educational public programs and community outreach to underserved and at-risk audiences. We thank all those who supported the event. To view more images from last year's gala, check out the Fly Me to the Moon Flickr album.