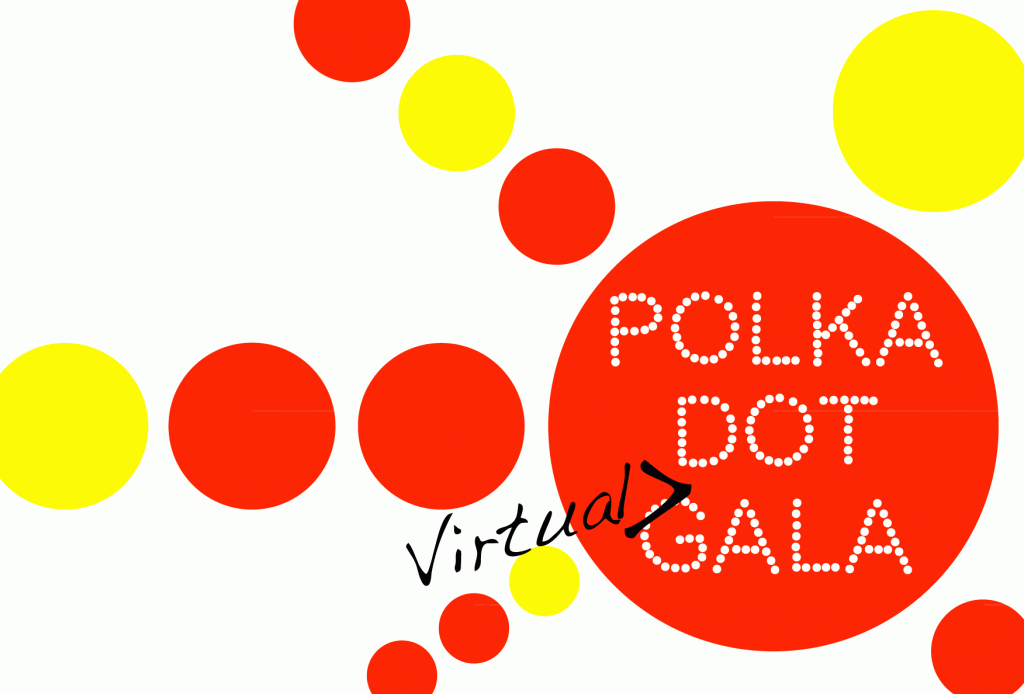 Saturday, June 27, 2020 • On-site Gala Canceled, But…
See below for a letter from the Gala Committee
Dear Fellow Arts Supporter,
Several weeks ago, we postponed the Polka Dot Gala originally set for April 25 to June 27, hoping that the show could still go on. We've spent almost a year planning and working to make it our most memorable gala yet. Nevertheless, we are deeply disappointed that, based on the current situation, we must cancel the Delaplaine's gala gathering this year.
Although we will miss the fun and fellowship that the evening always brings, our biggest regret is the potential impact to the Delaplaine's educational public programs and community outreach efforts. The annual gala is the Delaplaine's biggest fundraising event of the year, and event sponsorships and ticket sales are essential to the work that we do: providing engaging exhibitions, always open free to the community; offering classes and workshops in a variety of media for people of all ages and skill levels; and presenting a diverse array of programs. Additionally, proceeds raised from the gala provide critical support for our community outreach—custom programs offered to underserved and at-risk audiences through our nonprofit partners.
We are incredibly proud that we are able to impact so many corners of our community and provide meaningful arts opportunities and experiences. Preschoolers, adults with disabilities, seniors, and youth whose families are touched by substance abuse are just some of those who are directly served through our community outreach visual arts programs. These important efforts rely on the annual gala.
While we can't have our traditional party this year, together we can still set the Delaplaine up for success by participating in this Polka Dot Mail-in Virtual Gala fundraiser.
The funds raised from the gala are a critical element to our finances in any year, but even more important now with our doors temporarily closed and with them a large portion of our supporting income radically reduced. Please consider purchasing a virtual ticket or becoming a virtual sponsor to our Polka Dot Mail-in Virtual Gala using the links below. Your support today will help us bridge the gap in these unprecedented times. Your contribution right now will help to ensure that we will reopen our doors stronger than ever, allowing us to reach even more people and provide even better service to the Frederick region in the months and years ahead.
On behalf of the gala committee, thank you for your past and ongoing support!
Best regards,
Ted Delaplaine
Norvis Long-Parker
Bonnie Ritter
Gala Committee Co-chairs
Please note that your virtual ticket is a donation to a fundraising campaign, and no actual tickets to an event will be received.
Check out artworks that were created by local artists for the Polka Dot Gala!
Gala 2019
Fly Me to the Moon at the Delaplaine, our annual gala on April 27, 2019, took inspiration from the art of pop art icon Andy Warhol and celebrated the 50th anniversary of the moon landing, making for a stellar time as we raised funds to support our educational public programs and community outreach to underserved and at-risk audiences. We thank all those who supported the event. To view more images from last year's gala, check out the Fly Me to the Moon Flickr album.