DELAPLAINE ARTS MAGAZINE
Delaplaine Arts is a free, full-color quarterly magazine published by The Delaplaine Arts Center. Each issue features upcoming classes, exhibitions, and programs, as well as articles about arts activities and arts-related topics. The magazine is available at the Delaplaine and other locations around the region, and is distributed to subscribers of the Frederick News-Post, through Frederick County Public Schools, and to those on our mailing list. If you are not on our mailing list but would like to be, contact us.
Fall 2023 Issue
Click on the cover image to read or download a PDF version. Please note that magazine images are provided in low resolution to reduce file size.
Become a pARTner
Delaplaine Arts is one of the most widely distributed publications in the region, reaching more than 50,000 homes and businesses each quarter. If you are an arts or arts-related organization or business and would like information about placing a pARTner ad, contact us.
Covers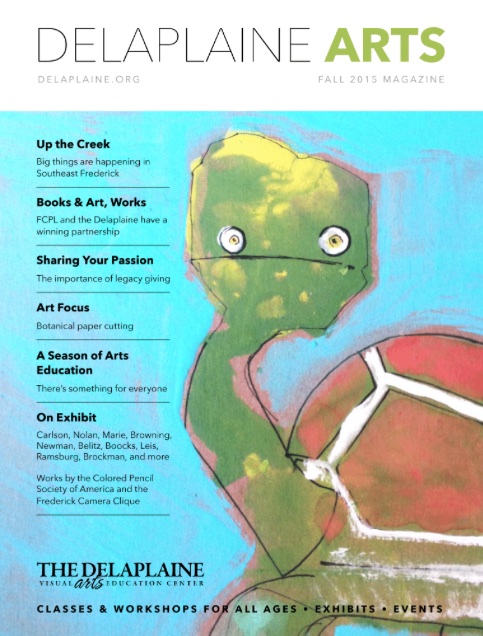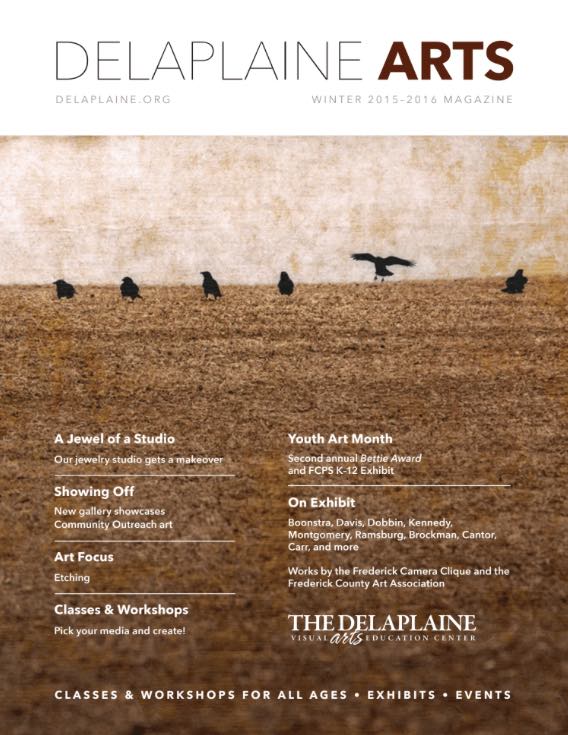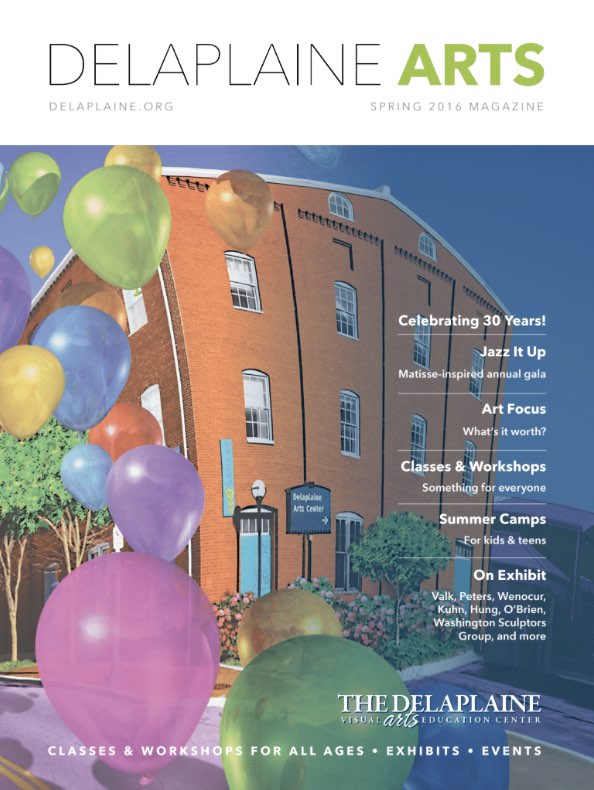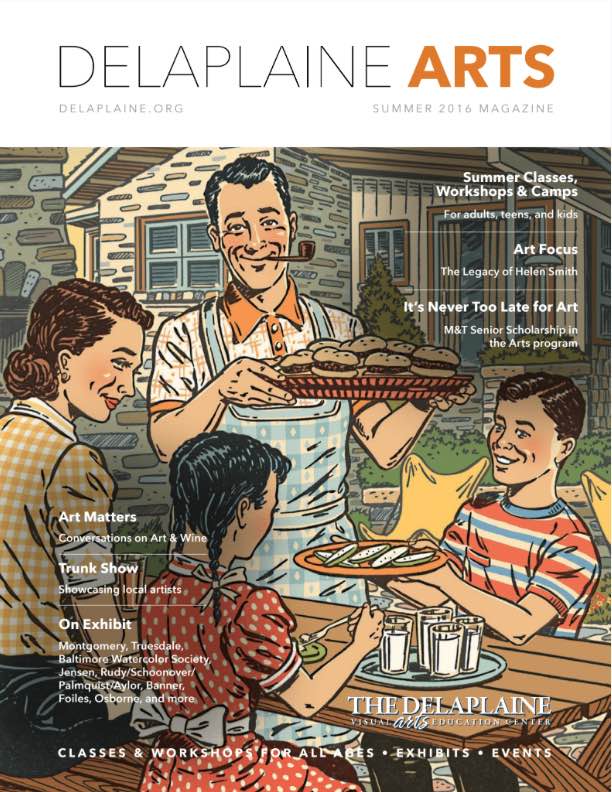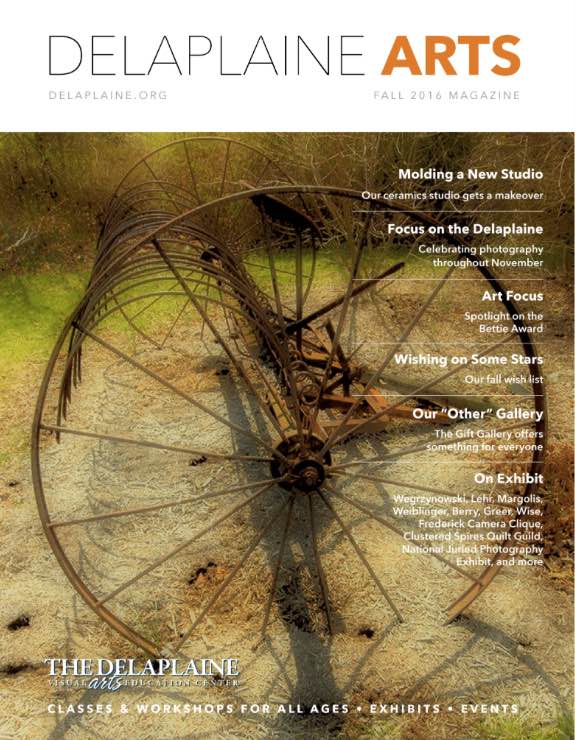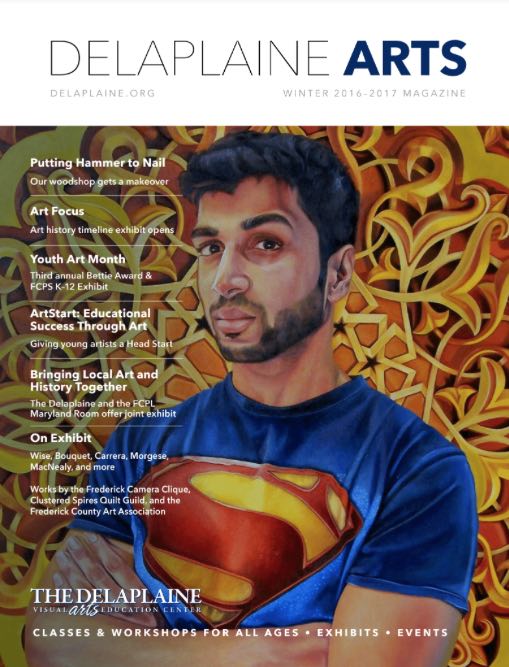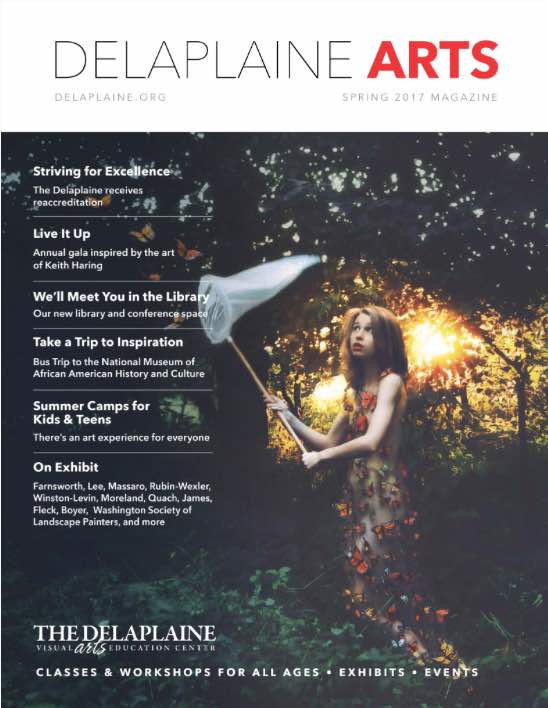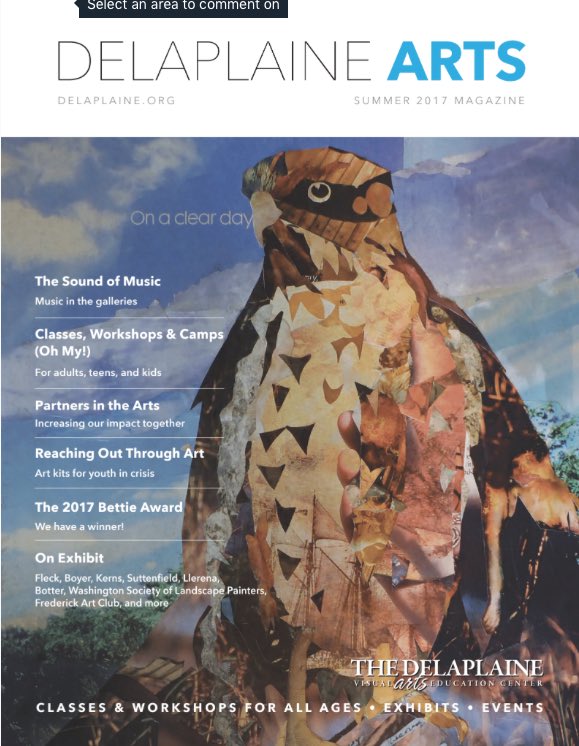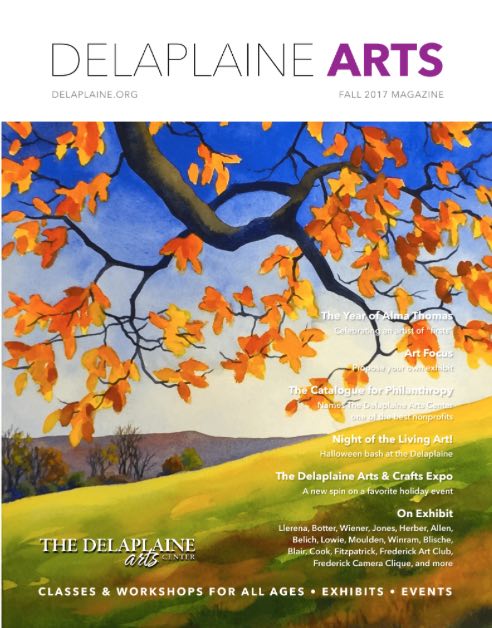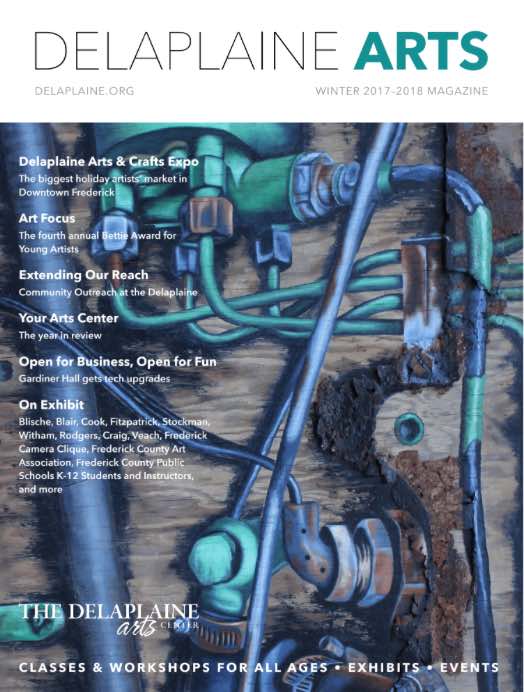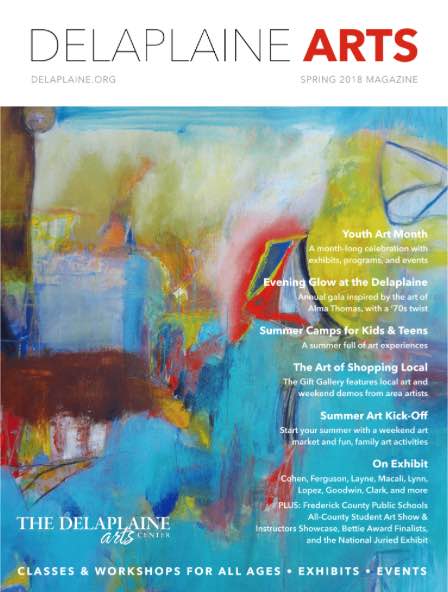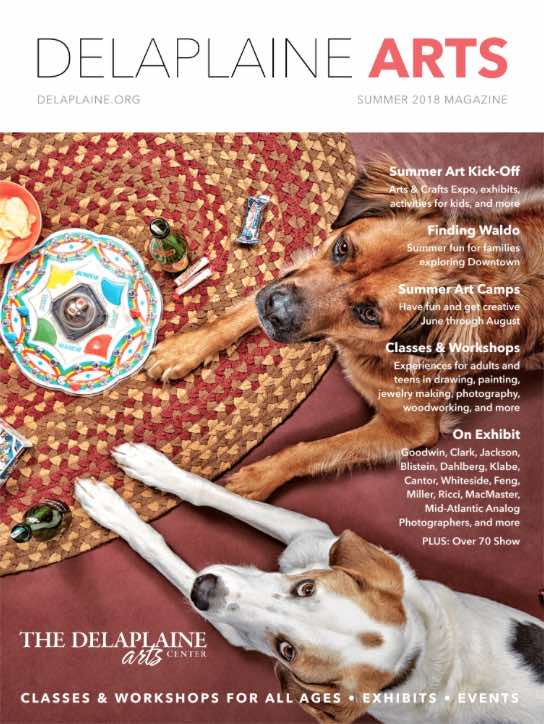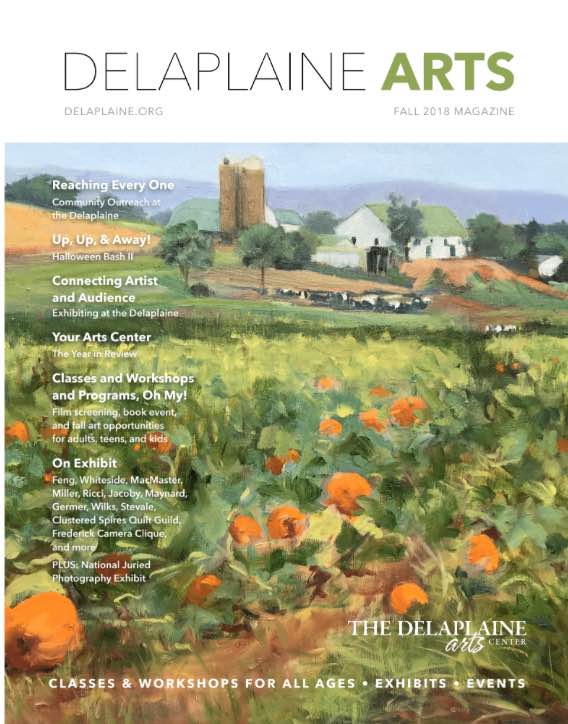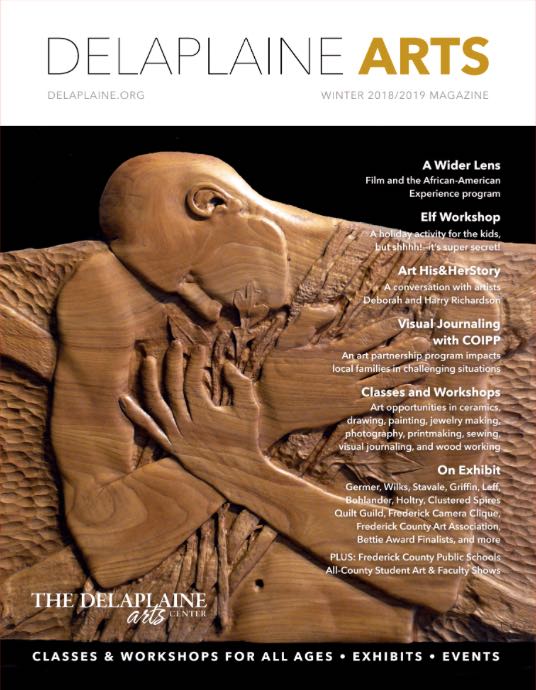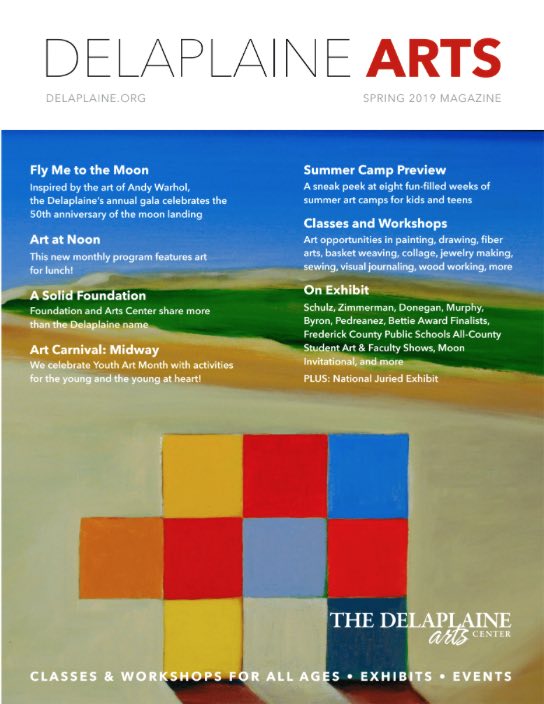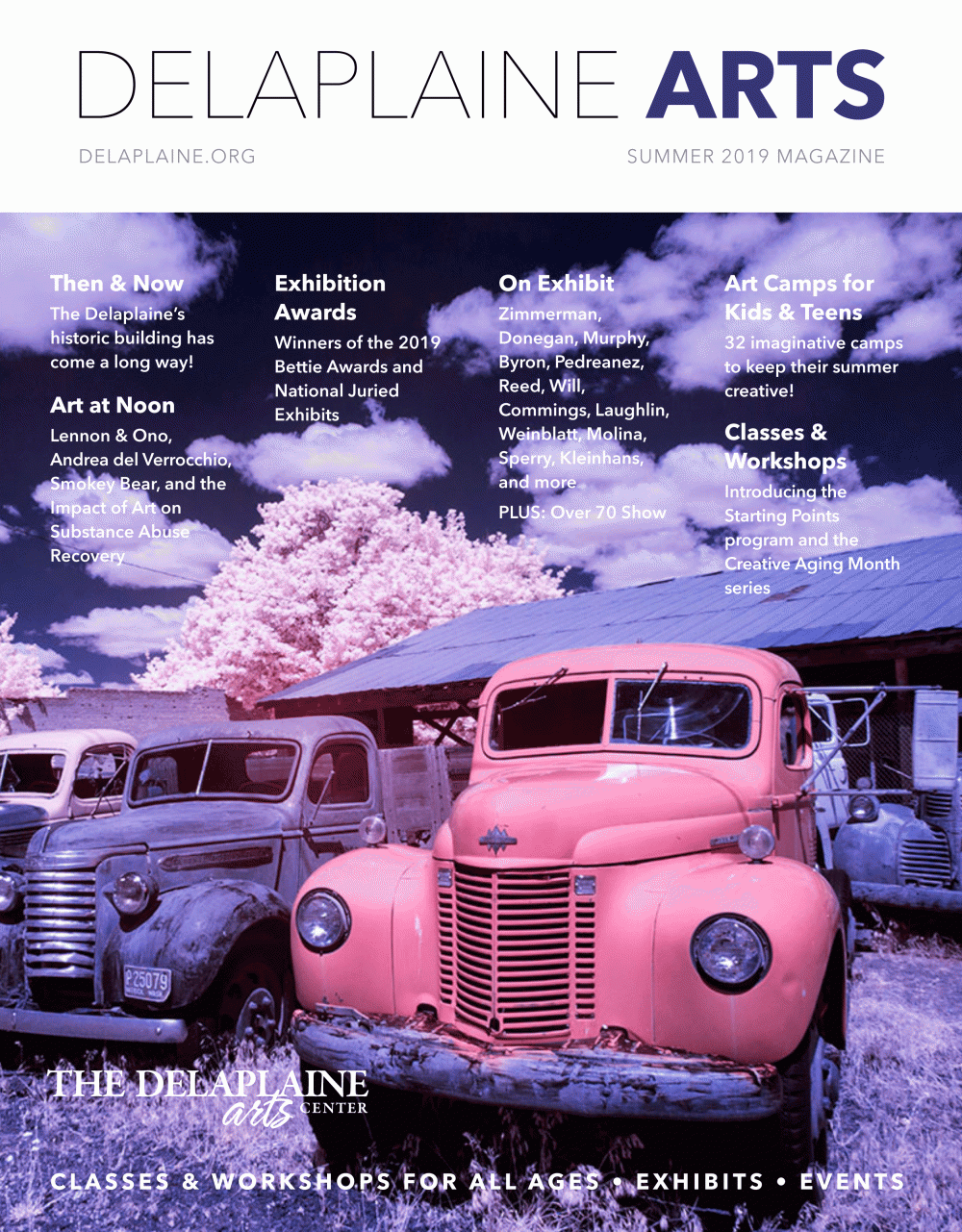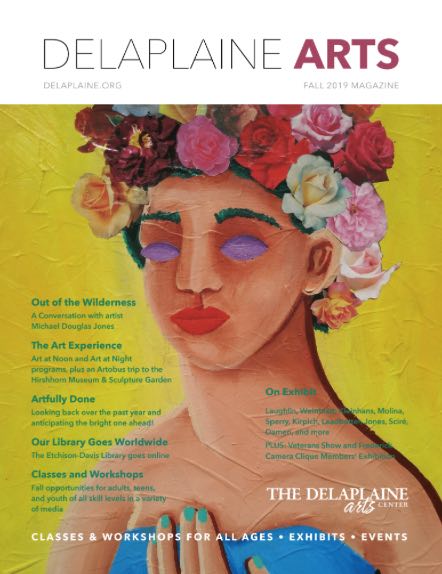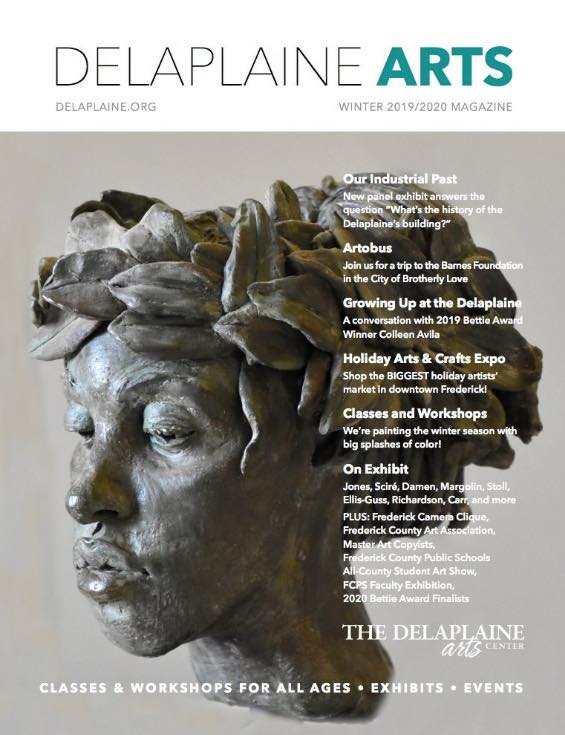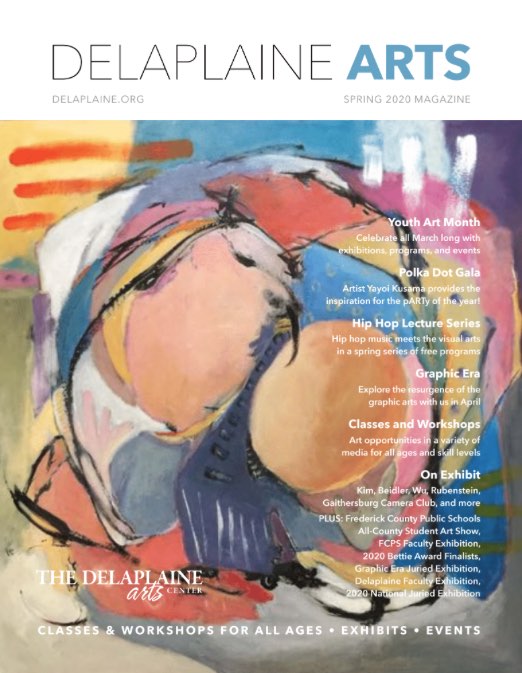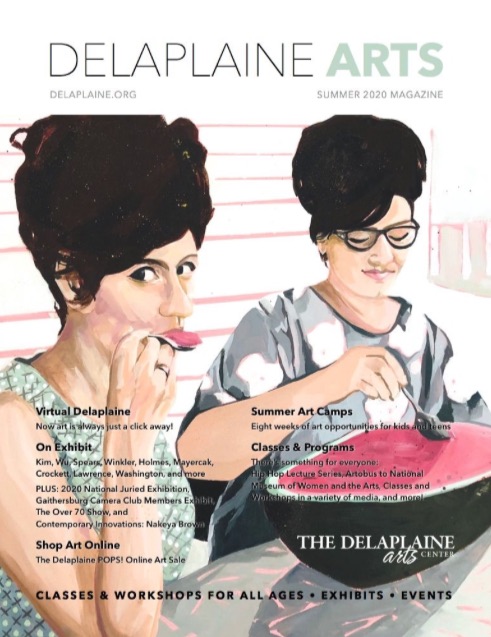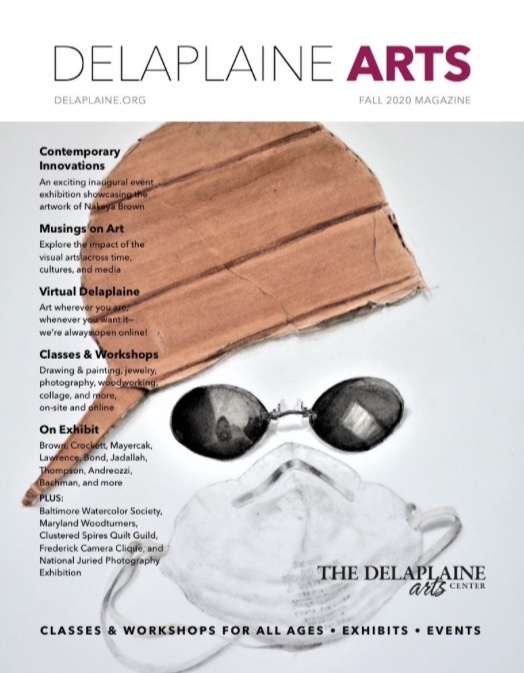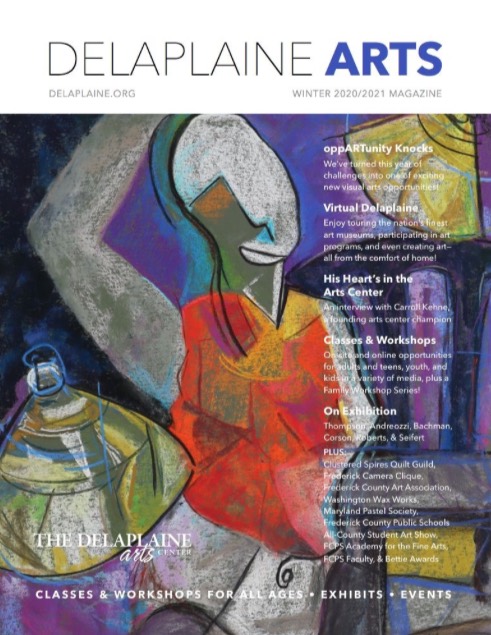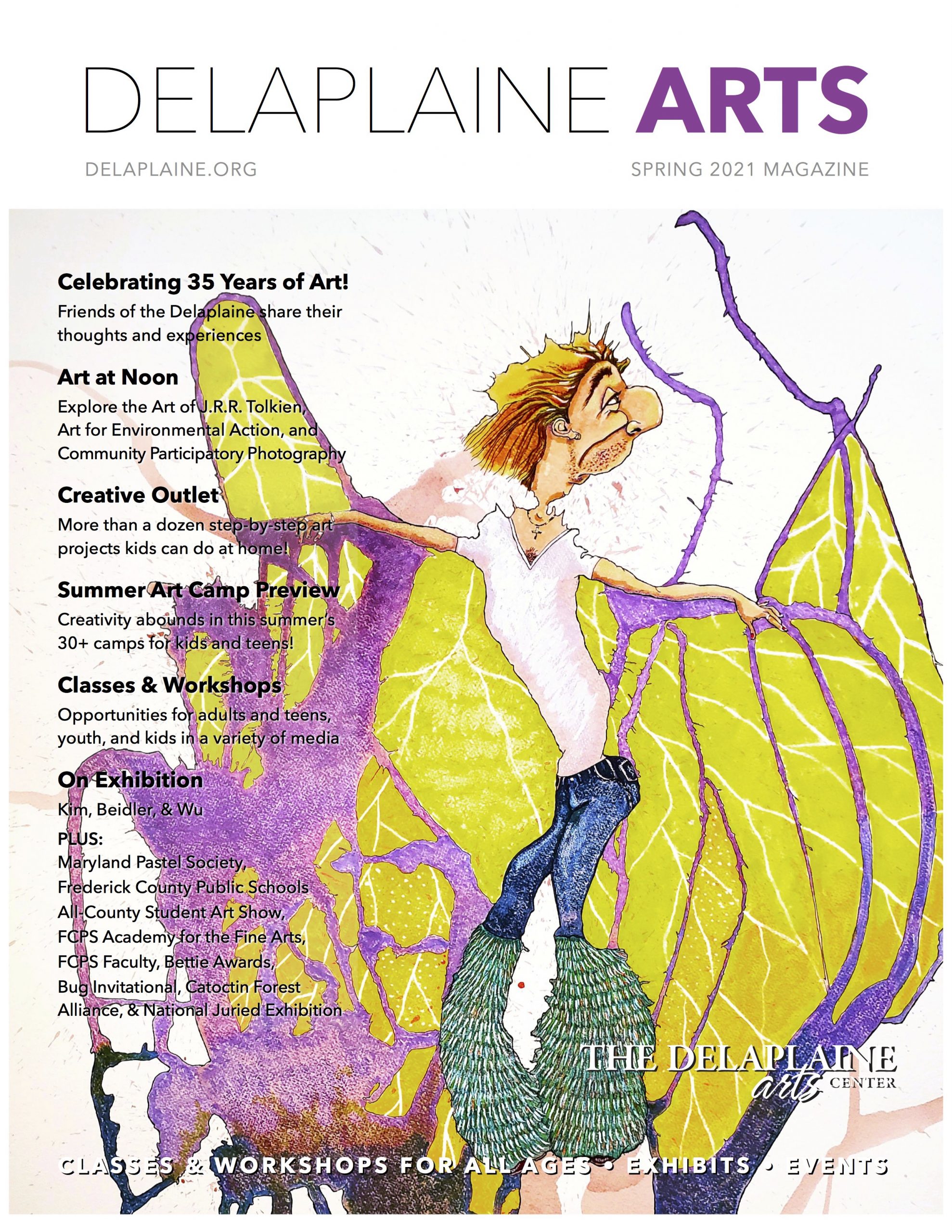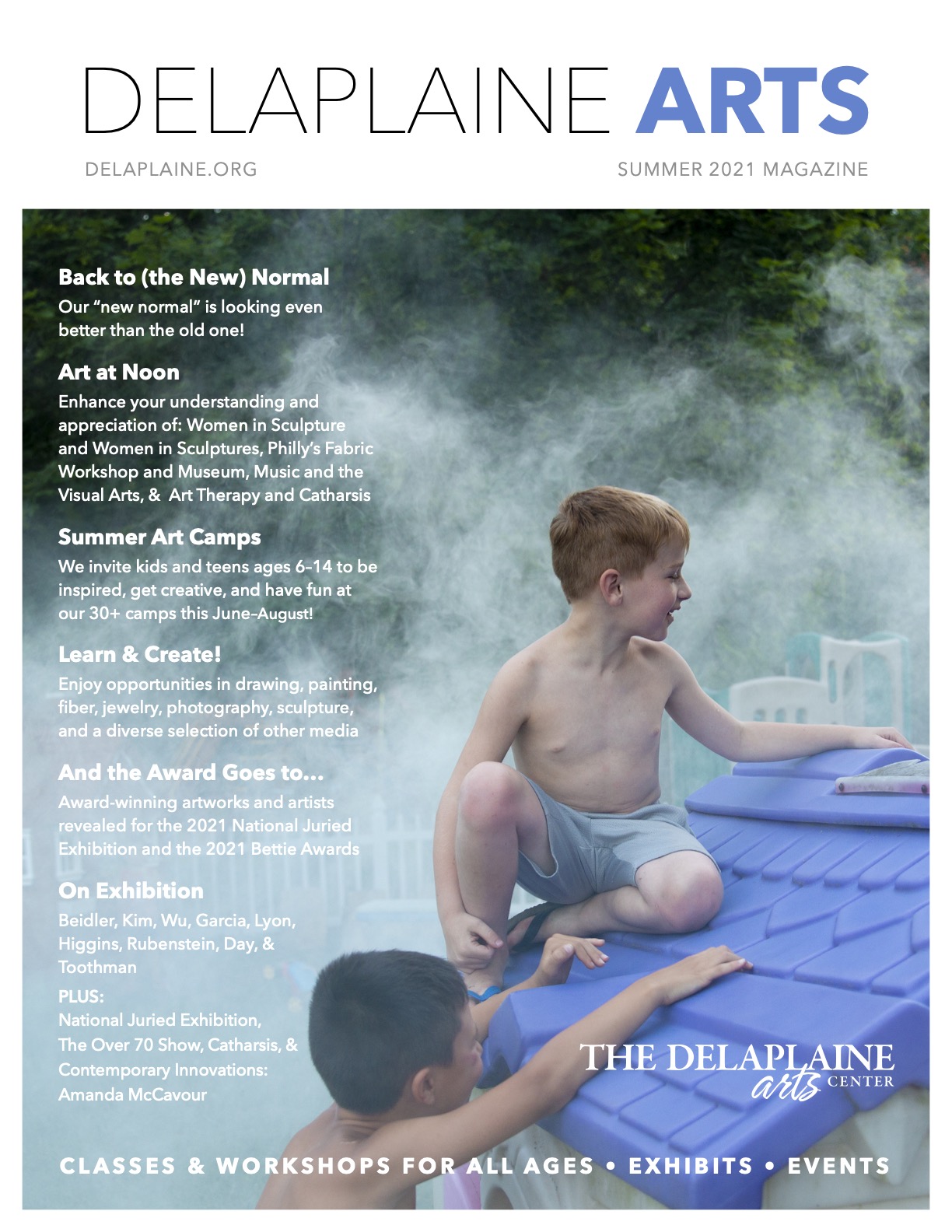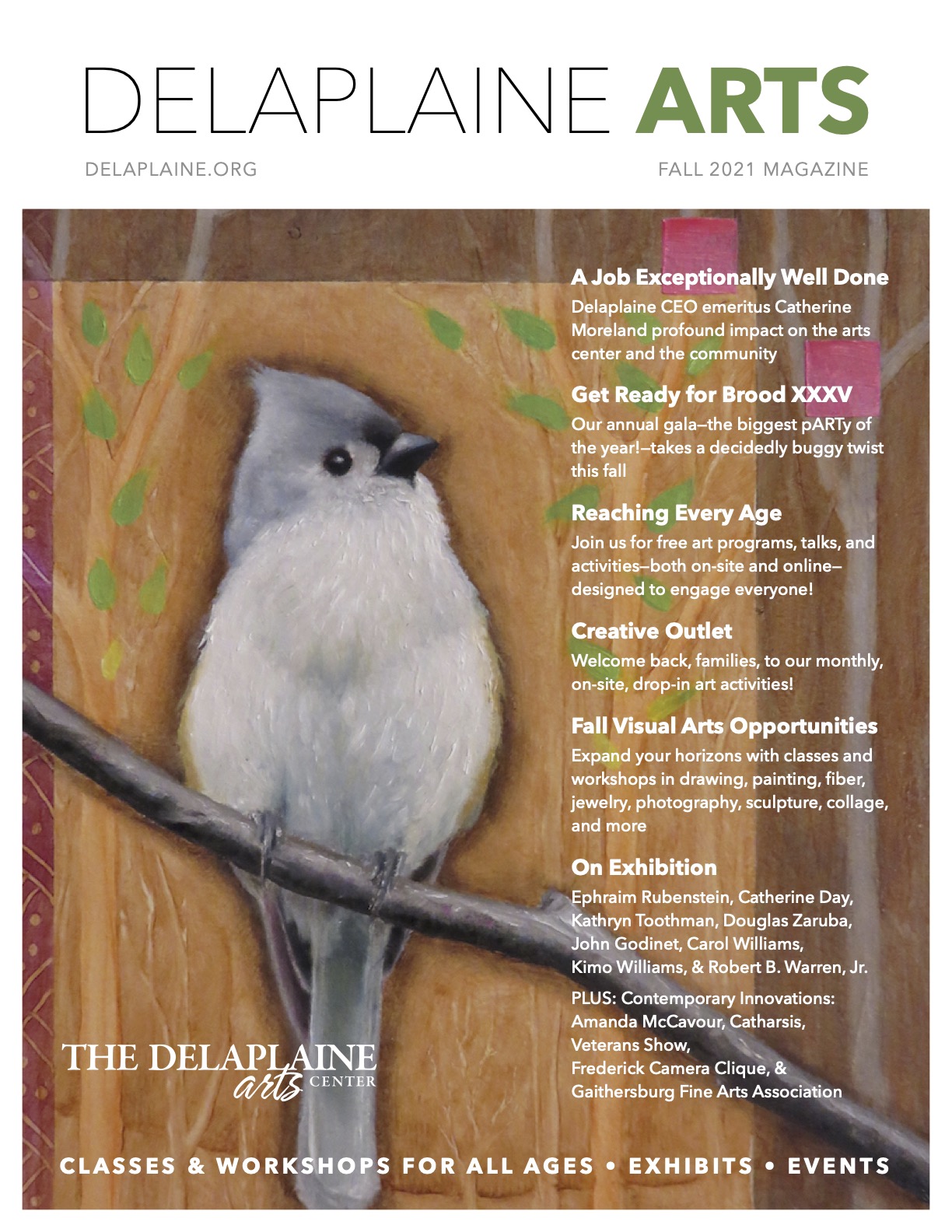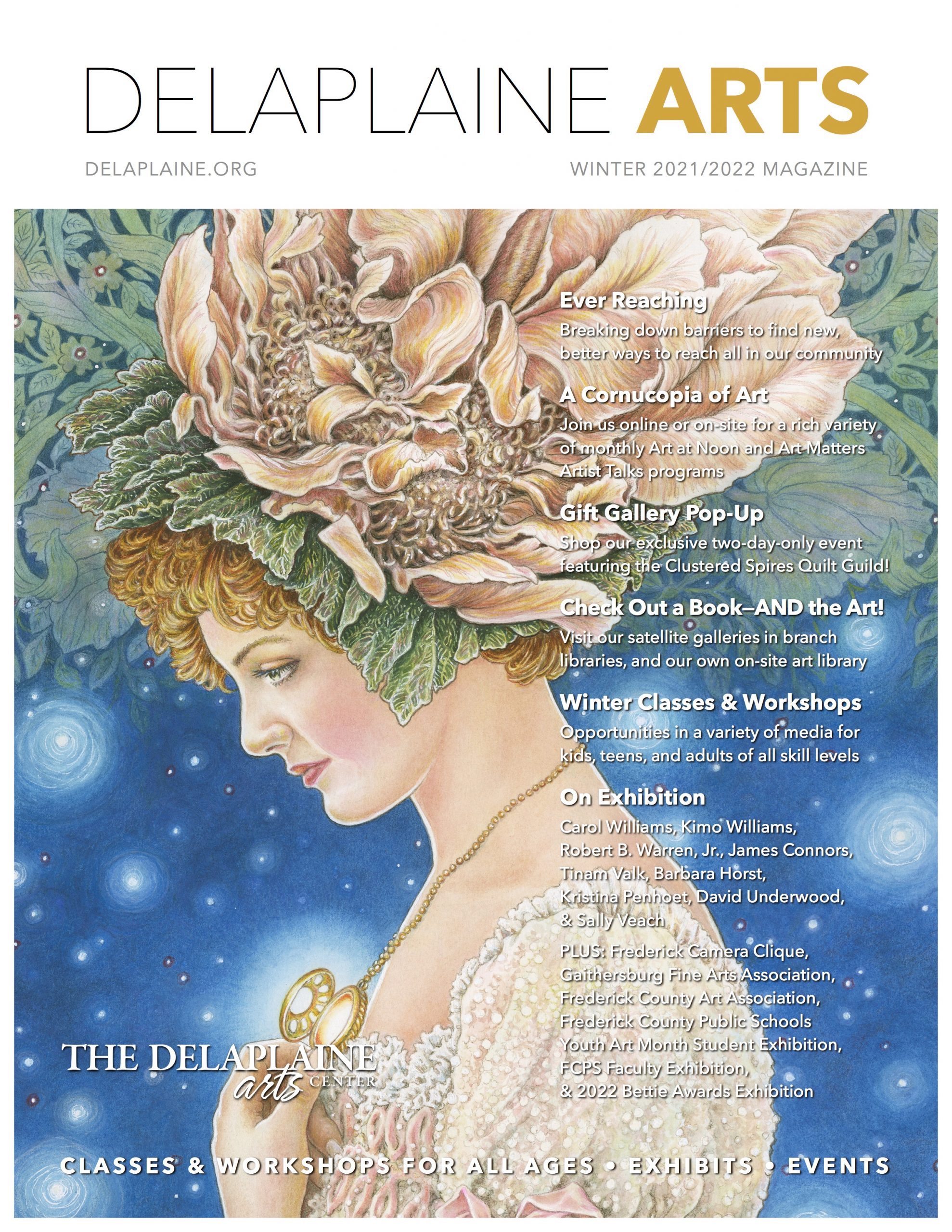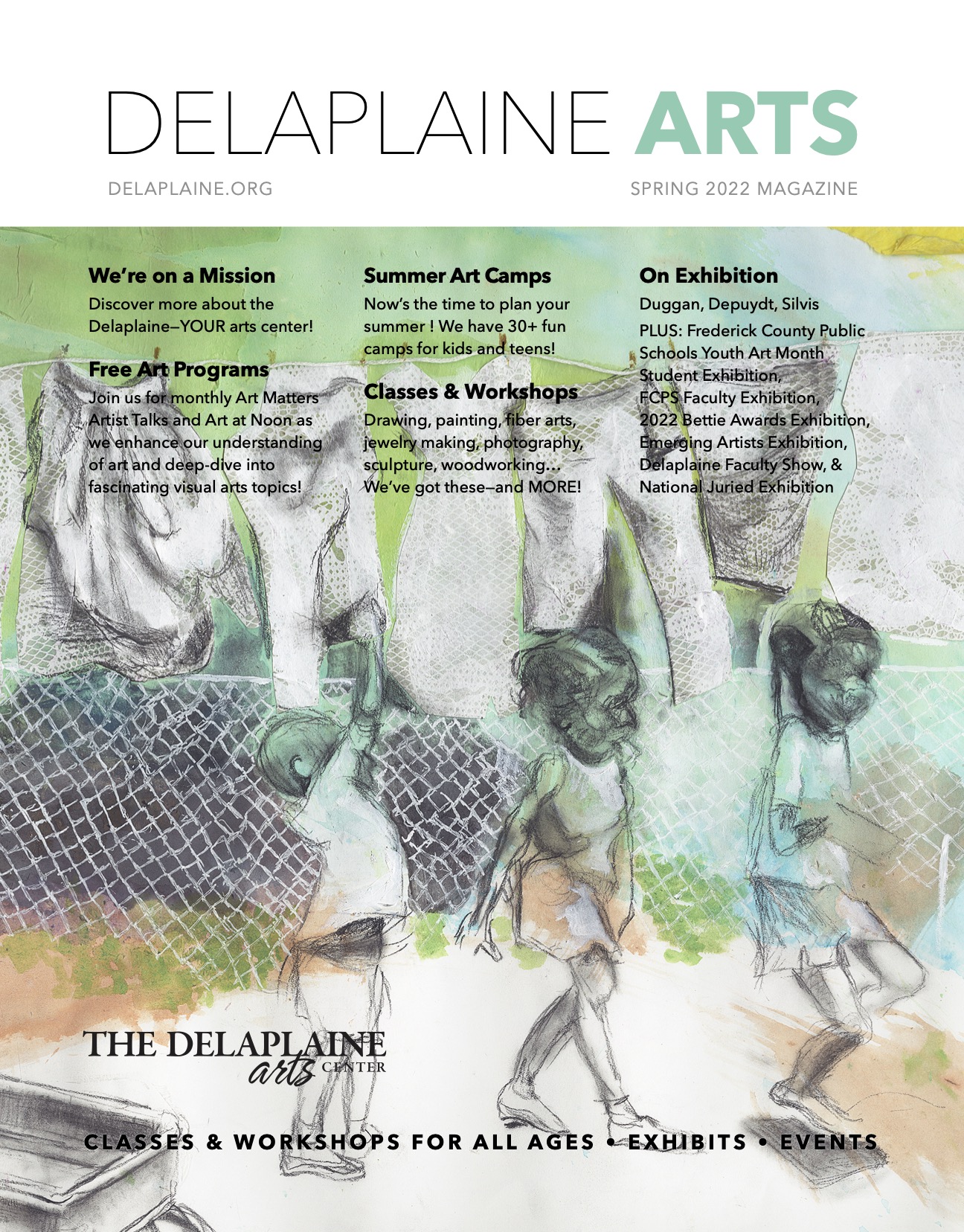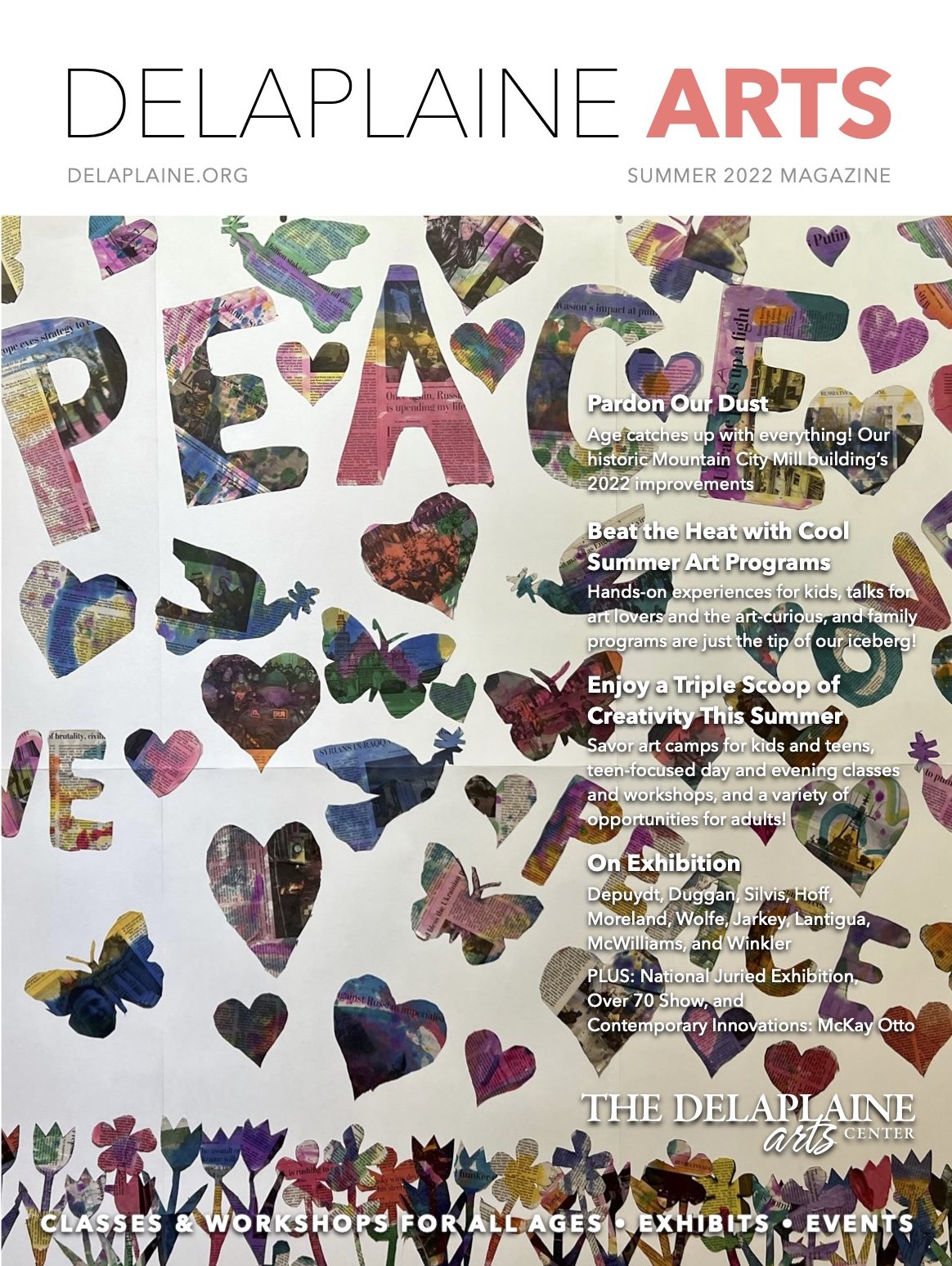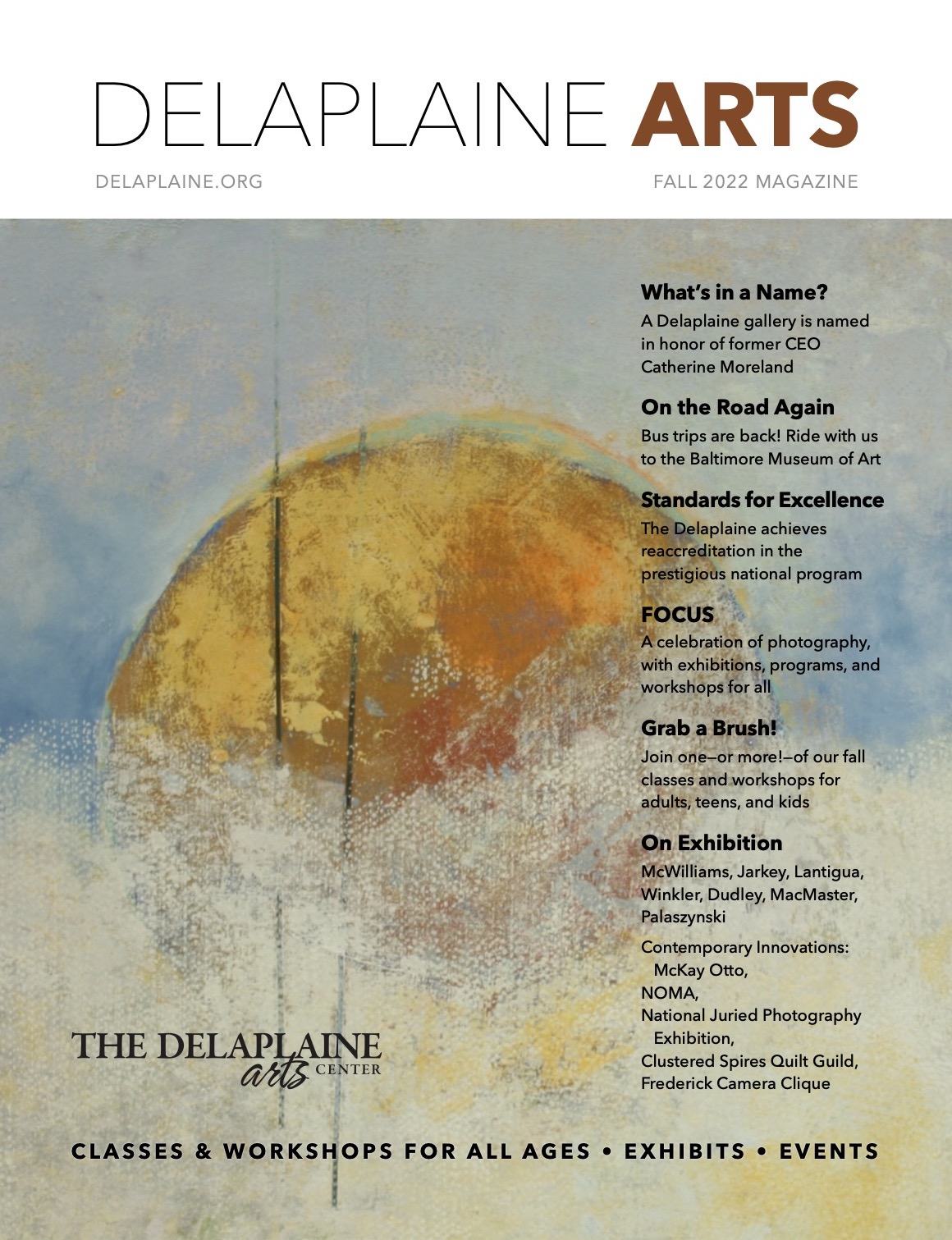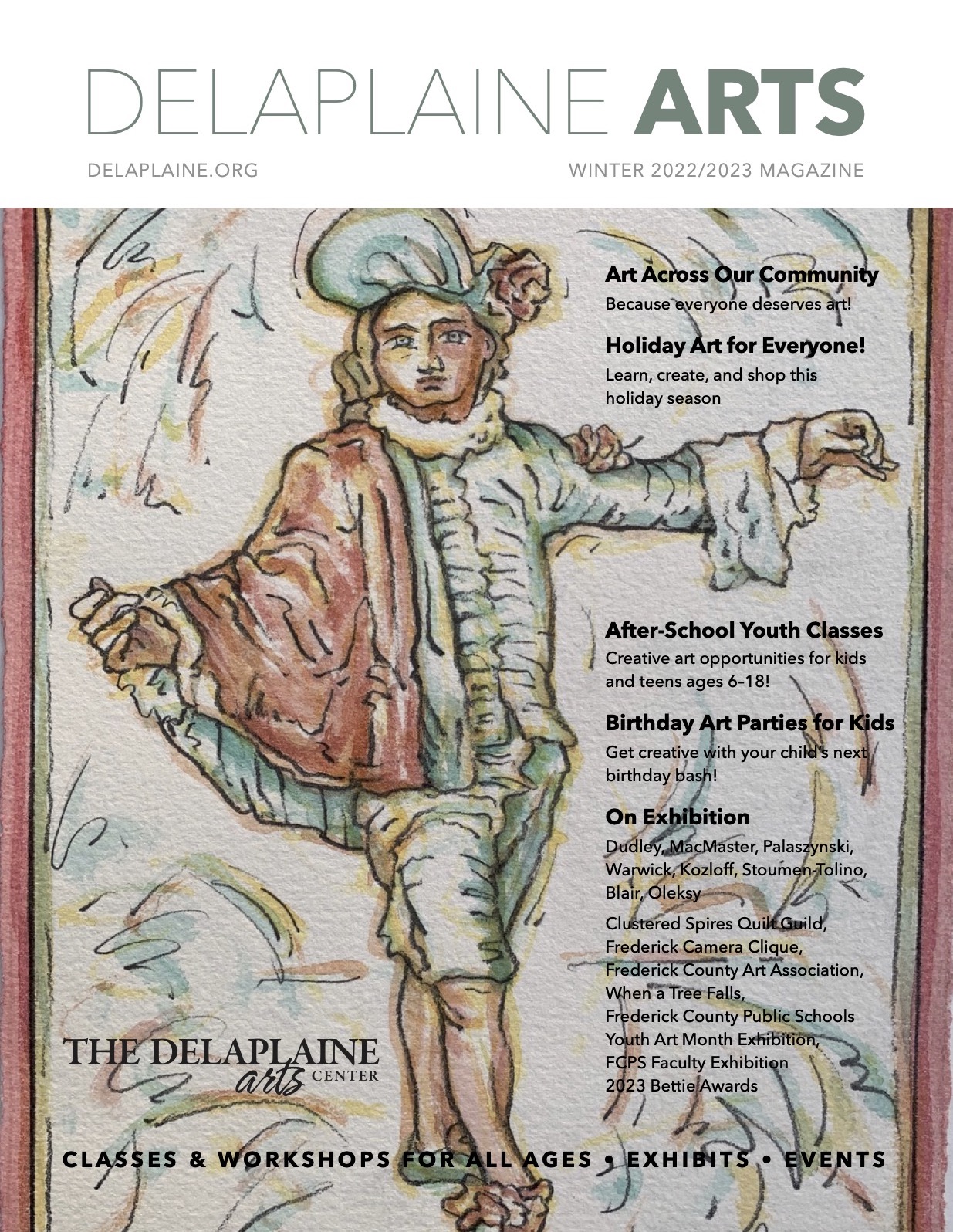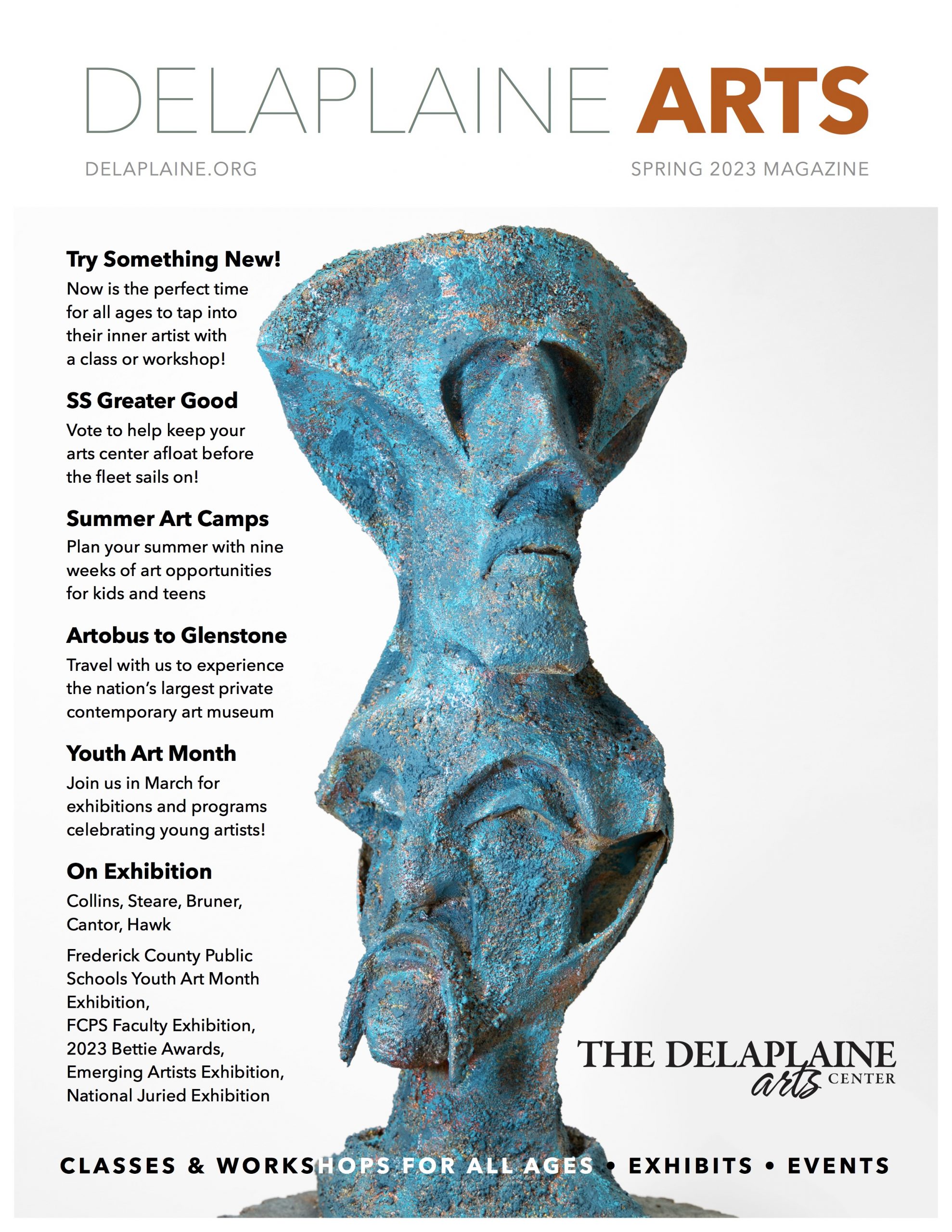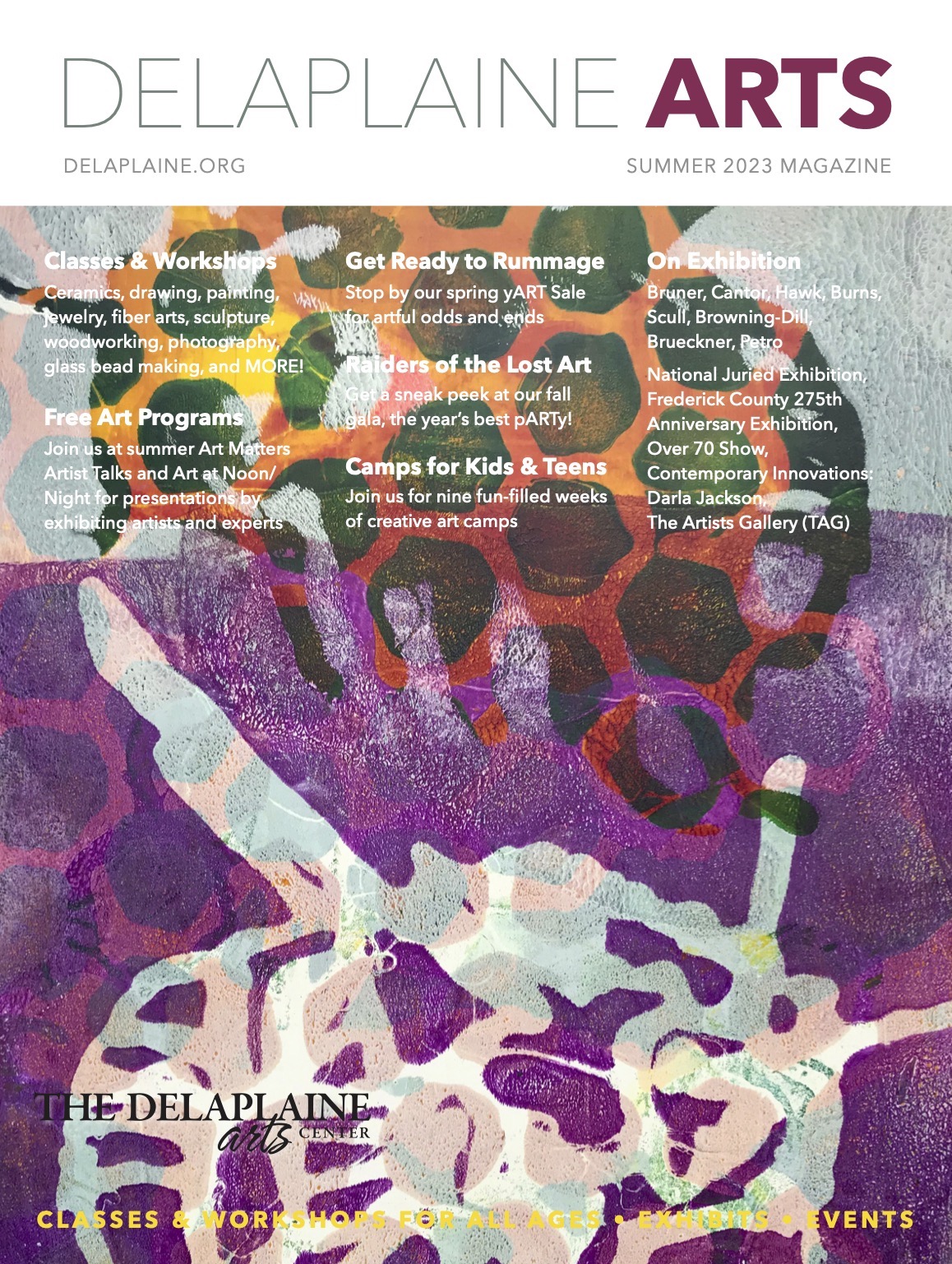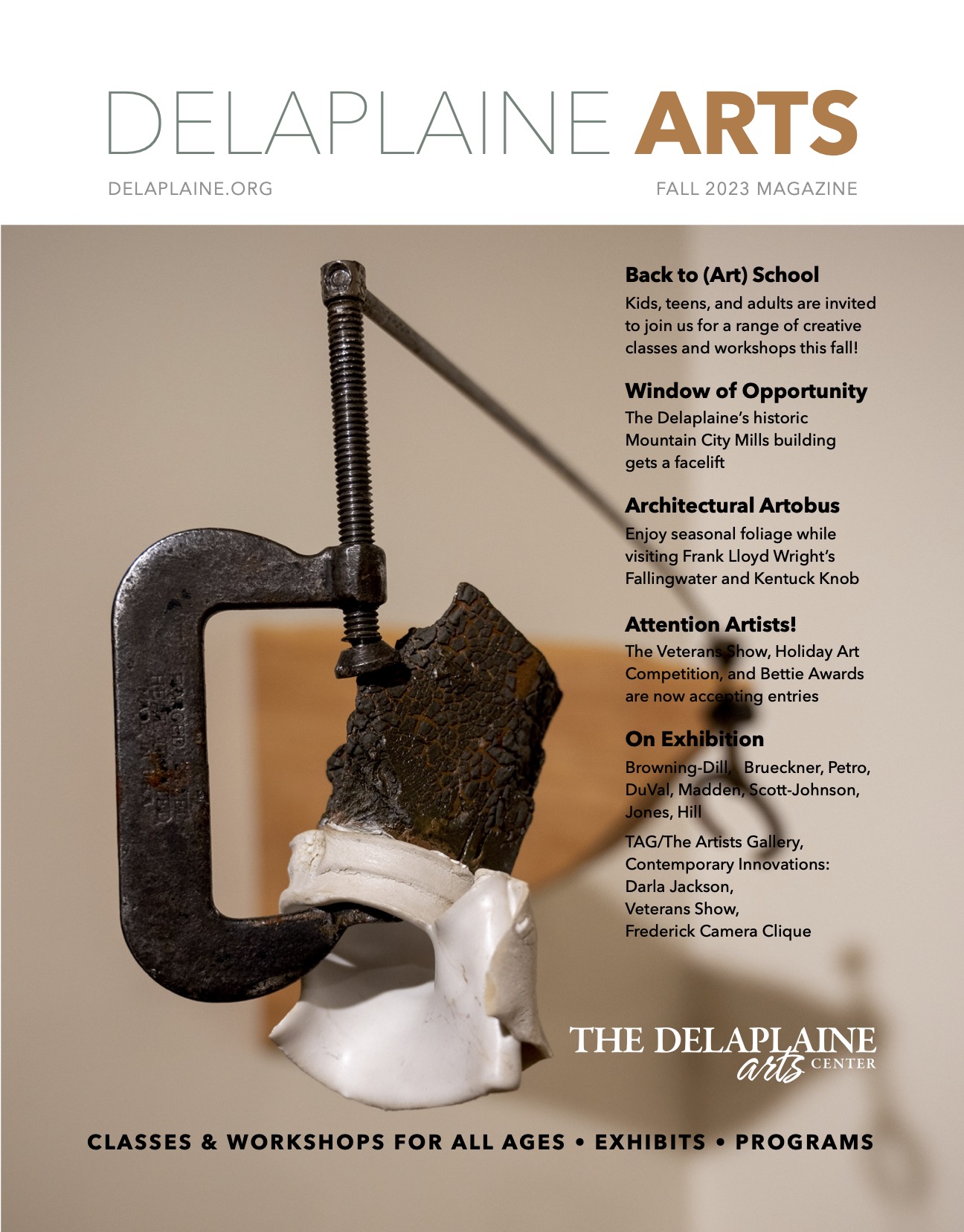 Cover Artists:
Fall 2023 • the speck in the eye—the cracks in our vision by Nick Hutchings
Summer 2023 • 2 Bees by Linda Slattery Sherman
Spring 2023 • Hidden Treasures by Lynn-Hara Braff
Winter 2022/2023 • After Watteau: 'L'Indifférent' by Dave Moreland
Fall 2022 • Untitled by Jan McIntyre-Creager 
Summer 2022 • Peace Mural by Friends Meeting School 1st & 2nd grade students
Spring 2022 • Delight in the Clothesline by Debra Ambush
Winter 2021/2022 • The Last Beekeeper by Brenda Murphy
Fall 2021 • Titmouse by Caroline Mayer
Summer 2021 • Summer by Jillian Abir MacMaster
Spring 2021 • Captain Fantastic by Kim Klabe
Winter 2020/2021 • The Actress by Lusmerlin Lantigua
Fall 2020 • Corona Lockdown Series No. 2 by David K. Betts
Summer 2020 • Watermelon by Lorena Long
Spring 2020 • Babes by Sarah Higgins
Winter 2019/2020 • Apollo by Lesa Cook
Fall 2019 • The Girl with the Flowering Hair by Wesley Pastorfield
Summer 2019 • Lineup by Beamie Young
Spring 2019 • Memories of Childhood by Johan Lowie
Winter 2018/2019 • Fall Dream by Thomas Sterner
Fall 2018 • Autumn Pumpkins by Deborah Lovelace Richardson
Summer 2018 • Game, Interrupted by Alison Izard
Spring 2018 • Flying Kites Off the Pier by Calvin Edward Ramsburg
Winter 2017/2018 • Green Tractor by Donna Ward Lehman
Fall 2017 • 11 Acre Sassafras by Kesra Hoffman
Summer 2017 • Red Shoulder by Julie Maynard
Spring 2017 • Butterfly Crop by Kate Kinley
Winter 2016/2017 • Fortress of Solitude by Wendell Poindexter
Fall 2016 • Surreybrook by Harriet Wise
Summer 2016 • Cookout by John Kachik
Spring 2016 • Delaplaine 30 by Colleen Clapp
Winter 2015/2016 • Echoes with the Wind by Brady Wilks
Fall 2015 • Turtle by Goodloe Byron