NEW CLASSES ARE ALWAYS FORMING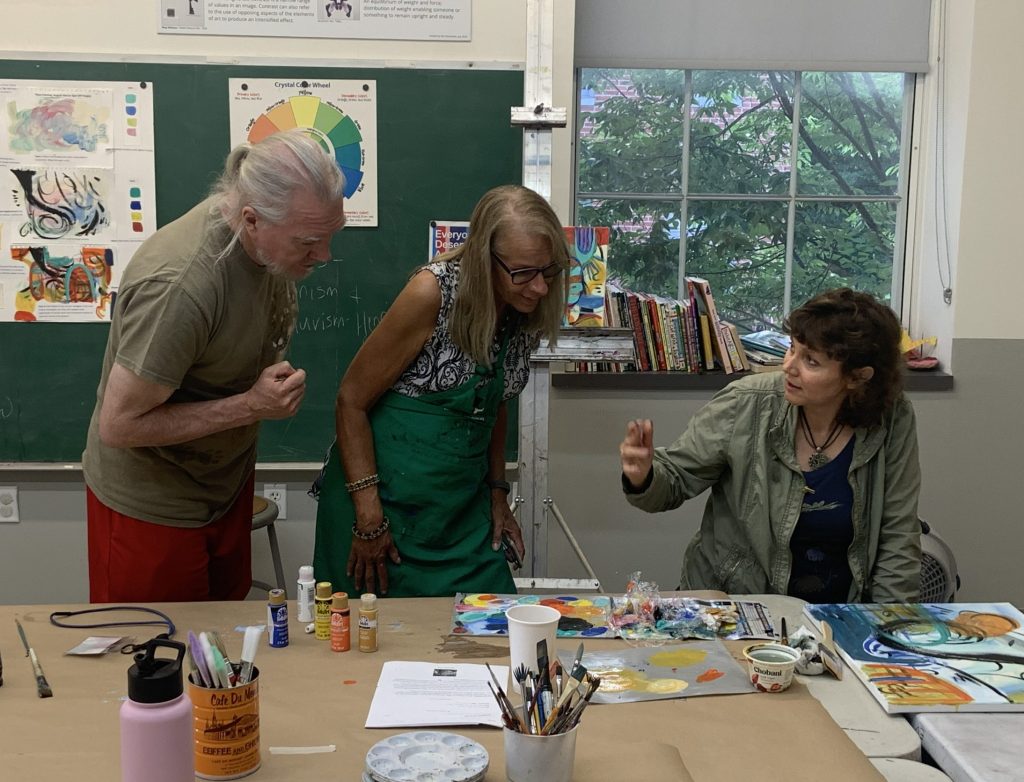 The Delaplaine offers more than 250 classes and workshops each year in a variety of media for all ages and skill levels over four semesters throughout the year.
Upcoming Art Opportunities
Teen & Adult Classes & Workshops
Helen Smith Free Workshops for Kids
Other Helpful Information about Our Classes
The Delaplaine Arts Center is committed to providing an accessible environment for all of our visitors and students. All public areas of the Delaplaine are mobility-device accessible (except motorized scooters). We welcome requests for accommodations for other disability needs such as sensory-friendly times, ASL interpreting for programs, and other needs. If you have an accommodation need, please contact us (301-698-0656) when registering and at least two weeks in advance.
Workshops for Groups
Art workshops are available for groups such as Girl Scouts, social groups, small business retreats, and more. Contact us for more information.