PRIVATE EVENTS
Celebrate with us! Our award-winning facility's Margaret Gardiner Hall offers 1,800 square feet of dedicated rental space. Gardiner Hall is the perfect venue for birthday parties, graduation parties, anniversary parties, reunions, book signings, memorial receptions, sports banquets, and many other occasions. In addition to Gardiner Hall, our Main Galleries provide a lovely atmosphere for you and your guests.
Click here to view more photos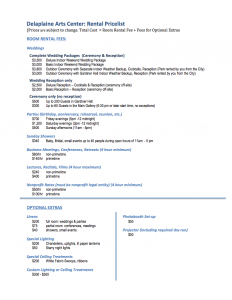 Click price list to enlarge. Prices are subject to change.
To book your event, email Marilyn Orsinger or call 301-698-0656 ext. 102.