ARTS EXPERIENCES FOR ALL
Upcoming Activities at the Delaplaine
Scroll down for upcoming programs and activities!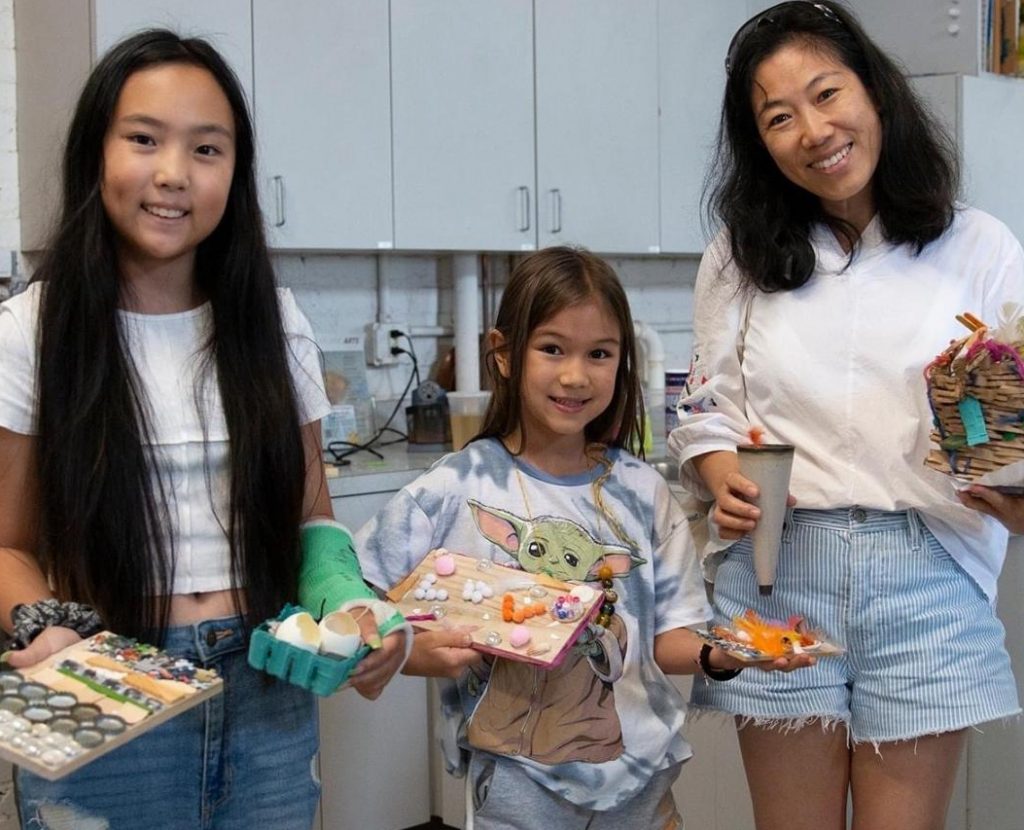 – Family Activities – Talks – Exhibition Related – Ticketed Program
FREE
Art Cart
hands-on activities are available every day!
The Delaplaine Arts Center is committed to providing an accessible environment for all of our visitors and students. All public areas of the Delaplaine are mobility-device accessible (except motorized scooters). We welcome requests for accommodations for other disability needs such as sensory-friendly times, ASL interpreting for programs, and other needs. If you have an accommodation need, please contact us (301-698-0656) at least two weeks in advance.
DECEMBER 2022
Recorded music in the galleries in December features holiday favorites performed by Marlene Young.
Delaplaine at Home & Art Cart Activity
Through Dec 15
Kids (and adults!) can get creative with Delaplaine at Home videos, which premier on the 15th of each month! Use supplies from home or stop by the Delaplaine to make one at the Delaplaine's Art Cart. This month, create sun prints inspired by Hiroshi Sugimoto, the Delaplaine's fall Artist of Inspiration! View the video at the Art Cart or here. FREE
Holiday Arts & Crafts Expo
Saturday, Dec 3 • 10 am–4 pm
Gardiner Hall
Check off your holiday gift list with one-of-a-kind artworks from our holiday artists' market! The annual event features about 20 vendors showcasing a diverse array of fine art, jewelry,. pottery, fiber arts, hand-made goods and accessories, holiday items, and more, all crafted by local and regional artists and artisans. For a list of participating vendors, visit the Gift Gallery page. Admission is FREE
 Art Matters Artist Talk
Saturday, Dec 3 • 2 pm
On-site
Join us as we enhance our understanding and appreciation of art! Members of Frederick Camera Clique share their work and process during their exhibition. FREE
Exhibition Openings
Saturday, Dec 3 • 3–5 pm
On-site
View exhibitions and meet the artists! Get exhibition details here. FREE
 Creative Outlet: Super-Secret Elf Workshop
Saturday, Dec 3 • 1-2:30 pm and 3:15-4:45 pm
On-site

Calling all elves! Join us in the third-floor studio to create craft projects you can give as handmade holiday gifts. The best gifts are the ones that you create! Gift wrapping is included. $10 per elf.
Registration is now closed, but check out our other upcoming classes and workshops for kids!
Delaplaine at Home & Art Cart Activity
Dec 15–Jan 15
Kids (and adults!) can get creative with Delaplaine at Home videos, which premier on the 15th of each month! Use supplies from home or stop by the Delaplaine to make one at the Delaplaine's Art Cart. This month, create foil-embossed ornaments inspired by metal relief techniques! View the video at the Art Cart or here. FREE
JANUARY 2023
 Art Matters Artist Talk
Saturday, Jan 7 • 2 pm
On-site
January's exhibiting artists discuss their experience, art-making practices, and current bodies of work. FREE
Exhibition Openings
Saturday, Jan 7 • 3–5 pm
On-site
View exhibitions and meet the artists! Get exhibition details here. FREE
Creative Outlet
Saturday, Jan 7 • 3–5 pm
On-site
Kids and adults are invited to drop-in and get creative together on art activities at family tables! Each session features a themed activity as well as open studio activities. In this session, celebrate the start of the new year with a wintry work of art using a wax resist technique. FREE Sponsored by anonymous donor. (Please be mindful of physical distancing.)
Delaplaine at Home & Art Cart Activity
Jan 15-Mar 14
Kids (and adults!) can get creative with two Art Carts and Delaplaine at Home videos, which premier on the 15th of each month. This month, visit the first-floor Art Cart to create beaded snowflakes inspired by the famous snowflake photographer Wilson Bentley. Can't come in person? Check out the Delaplaine at Home video! FREE
FEBRUARY 2023
 Art Matters Artist Talk
Saturday, Feb 4 • 2 pm
On-site
Solo-exhibition artist Brad Blair and members from the Wood Turners exhibition discuss their work and practice. FREE
Exhibition Openings
Saturday, Feb 4 • 3–5 pm
On-site
View exhibitions and meet the artists! Get exhibition details here. FREE
Creative Outlet
Saturday, Feb 4 • 3–5 pm
On-site
Kids and adults are invited to drop-in and get creative together on art activities at family tables! Each session features a themed activity as well as open studio activities. In this session, create a fantastical creature inspired by the work of exhibiting artist Brad Blair. FREE Sponsored by anonymous donor. (Please be mindful of physical distancing.)
 Art at Night: Objects of Desire with April Jehan Morris, Associate Professor of Art History at Hood College
Friday, Feb 10 • 6:30–8 PM
On-site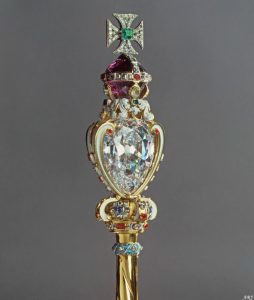 Silks, spices, ivories, gemstones – the European lust for luxury good expanded when the Crusades opened up new trade routes that brought exciting (and expensive) new materials flooding into European markets. Colonialism intensified and expanded the taste for imported goods as various monarchs and merchants sought to dominate the sources of luxury materials. From chocolate to calico, damask to diamonds, this talk will explore how the desire for many of our favorite luxuries was born out of these periods of conflict, and how these histories continue to shape aspects of our contemporary global economy. The lecture will be accompanied by a whiskey tasting from McClintock Distillery. FREE
Delaplaine at Home & Art Cart Activity
Feb 15 – Apr 14
Kids (and adults!) can get creative with two Art Carts and Delaplaine at Home videos, which premier on the 15th of each month. This month, visit the second-floor Art Cart to create cubist collage portraits inspired by Marisol, our Artist of Inspiration. Can't come in person? Check out the Delaplaine at Home video. FREE
MARCH 2023
Art Matters Artist Talk
Saturday, Mar 4 • 2 pm
On-site
Join us for the announcement of the 2023 Bettie Awards Winners! There will be no artist talk. FREE
Exhibition Openings
Saturday, Mar 4 • 3–5 pm
On-site
View exhibitions and meet the artists! Get exhibition details here. FREE
Creative Outlet
Saturday, Mar 4 • 3–5 pm
On-site
Kids and adults are invited to drop-in and get creative together on art activities at family tables! Each session features a themed activity as well as open studio activities. In this session, create a sculpture of your family or friends inspired by Marisol, our Artist of Inspiration, using a variety of materials and odds and ends. $2 per participant FREE Sponsored by anonymous donor. (Please be mindful of physical distancing.)
 Art at Noon: Dr. Daniel Fulco on Joshua Johnson, Portraitist of Early American Baltimore
Friday, Mar 10 • 12-1 PM
On-site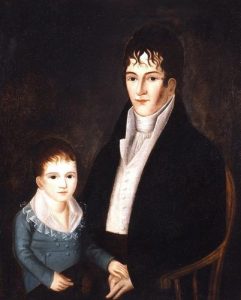 Explore the work of Joshua Johnson (ca. 1763‒1825/26) with Dr. Fulco as he discusses one of the nation's first professional African American portraitists in the context of the early Federal period. Johnson achieved a remarkable degree of success in his lifetime by painting affluent patrons in his native Baltimore. His subjects consisted of politicians, lawyers, doctors, clergymen, merchants, and sea captains. Given the artist's background and the era in which he lived, Johnson was impelled to overcome many racial and social hurdles in pursuing his profession, and the fact that we continue to study his work today is a testament to his perseverance. FREE
Delaplaine at Home & Art Cart Activity
Mar 15 – May 14
Kids (and adults!) can get creative with two Art Carts and Delaplaine at Home videos, which premier on the 15th of each month. This month, visit the first-floor Art Cart to create pipe cleaner animals inspired by sculptor Chie Hitotsuyama. Can't come in person? Check out the Delaplaine at Home video. FREE