ARTS EXPERIENCES FOR ALL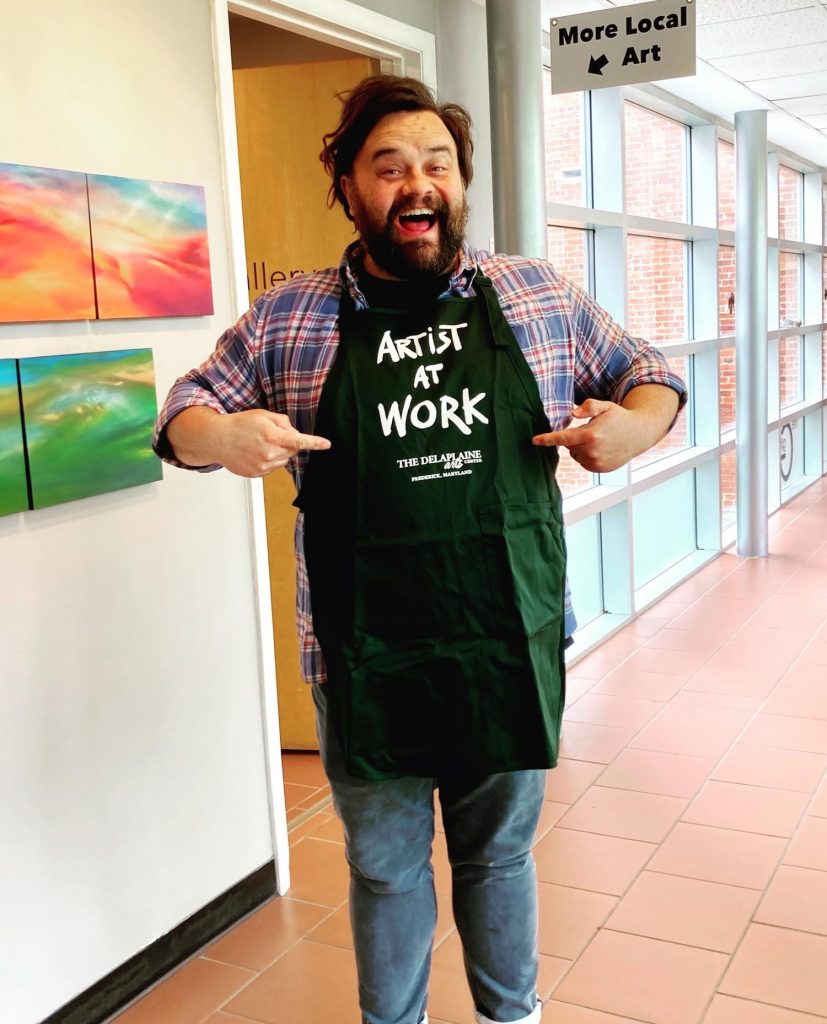 In addition to classes and exhibitions, The Delaplaine Arts Center offers a variety of creative programs to engage and enrich the lives of children and adults throughout the year.
To keep up with all the great upcoming art programs, see Programs at a Glance. To view programs and more available online, see Virtual Delaplaine.
Art at Noon & Art at Night – Presentations by artists, scholars, historians, and experts
Artist of Inspiration – About an artist informing our current programming
Artobus – Our bus trips go online to experience museums around the nation!
Creative Outlet – Our monthly drop-in or online art activity
First Saturdays – There's always something goning on the first Saturday of the month!
FOCUS: A Celebration of Photography – Experience exhibitions and programs celebrating photography
Tuesdays@Ten Open Studio – Members are invited to visit our studios to create!
Support engaging and educational arts programs!
The Art of Giving