SATURDAY, APRIL 27, 2019 • 7-11 PM

This year, we're going out-of-this-world for our annual gala, taking inspiration from the art of pop art icon Andy Warhol and celebrating the 50th anniversary of the moon landing! The event includes delicious cuisine by Canapés, music and dancing, open bar, silent auction, eclectic Warhol and moon-inspired coasters sale, and more. While most galas are formal, as a community art center we're open to a little (or a lot!) more creativity! From tin foil hats and space suits, to black tie and tails, it's come-as-you-like, in out-of-this-world style! Plan to join us for the biggest art party of the year!
All proceeds benefit the Delaplaine's educational and community outreach programs serving the underserved and at-risk in the community. Learn more about our Community Outreach.
Tickets are on sale beginning February 15.
Sponsorship opportunities are also available now. All sponsors receive recognition on promotional materials during the event and complimentary tickets. Best of all, sponsorship contributions serve an essential need for funding to support the arts in our community!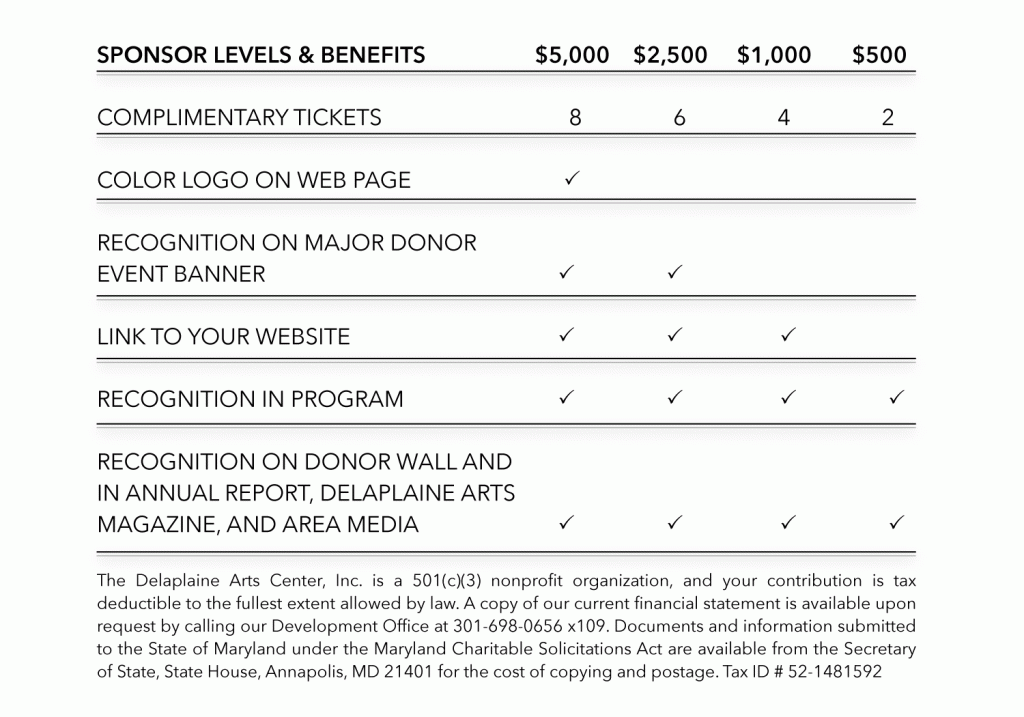 ABOUT OUR ARTIST OF INSPIRATION
The gala kicks off a year of art programs and classes inspired by the art of Andy Warhol. Born in 1928 Pennsylvania to Eastern European immigrants, Warhol emerged from poverty and obscurity to become one of the most successful commercial illustrators and artists in New York. By the 1960s, he was a full-fledged Pop Art phenomenon. His iconic artworks, such as his silkscreened images of Marilyn Monroe and Campbell's Soup Cans, and unique style made him a much sought after artist and fashion trendsetter. Warhol died in 1987, having made an indelible mark on the art world.
If you want to know about Andy Warhol, just look at the surface of my paintings and films and me, and there I am. There's nothing behind it."—Andy Warhol, 1966
ABOUT THIS IMAGE
The original photograph was taken by Apollo 11 Astronaut Neil Armstrong of Astronaut Edwin "Buzz" Aldrin, lunar module pilot, on the surface of the moon in July 1969. This year marks the 50th anniversary of that historic event. A reflection of Armstrong can be seen in Aldrin's helmet bubble, the only image of Armstrong on the lunar surface. Digital manipulation of the NASA photo by Ted Delaplaine.
Read more about the gala in this article from the spring issue of Delaplaine Arts magazine:
ONE GIANT LEAP FOR FUN
This spring, the Delaplaine will begin a year of programs based on the art of Andy Warhol. The kickoff begins with the Delaplaine's annual gala on Saturday, April 27, which will take inspiration from Warhol's colorful and iconic style. Each year a theme is selected to complement the artist of inspiration. This year, we're celebrating the anniversary of the moon landing. Because that orbiting satellite has inspired artists throughout history, the milestone was a perfect complement to Warhol's out-of- this-world art!
"The summer of 2019 will mark the 50th anniversary of the Apollo 11 mission, which landed the first humans on the surface of the moon," explains Ted Delaplaine, Gala Committee Co-chair. "We wanted to join in celebration of that amazing achievement, and married the theme with Andy Warhol's pop art style. The result will be a crazy and fun pop art and space-themed party fundraiser."
Fly Me to the Moon will feature delicious cuisine by Canapés, an open bar, music and dancing, and a silent auction of artworks. In recent years, one of the signature happenings at the gala has been a lively sale of whimsical handcrafted items—candlesticks, light switch covers, 12×12-inch canvases, and, last year, throw pillows. This year, we'll be featuring moon, space, and Warhol-inspired images on coasters created in sets of four by staff, board members, and local artists. You'll want a set of these!
Of course, it's not a Delaplaine gala without a lot of something special! Guests can expect a fun Apollo 11 selfie display photo op, zero gravity balloon room, and space-themed dance party. As far as what to wear, "Just about anything goes at our galas," says Ted. "You can come as you like, but we encourage the willing to don a space-related outfit— anything from Barbarella to Captain Kirk, Neil Armstrong to the Jetsons!"
The gala is the Delaplaine's biggest fundraiser of the year. "At the Delaplaine, a successful gala is when everyone has a great time and we raise funds for a great cause," explains Ted. Funds raised support educational programming and visual arts opportunities and experiences for the underserved and at-risk in the community. "If we make it fun to donate to the arts center, then everyone wins."