2019 ELIZABETH BARKER DELAPLAINE AWARD FOR YOUNG ARTISTS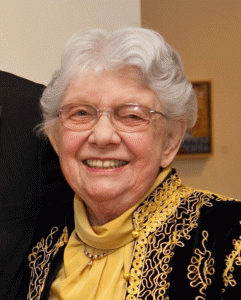 Bettie Delaplaine was a lifelong supporter of the arts in Frederick County, Maryland. Her strong belief in the importance of the arts in our community, and the importance of supporting young emerging artists, inspired The Delaplaine Arts Center to create the Elizabeth Barker Delaplaine Award for Young Artists in her honor. The award program is an annual event run in March, nationally recognized as Youth Art Month.
Prize money for the Bettie Award is sponsored in part by a generous gift from the Frederick County Art Association.
Important Dates
February 1, 2019 – Entry Deadline
February 11, 2019 – Finalists announced via Facebook
February 25, 2019 – Deadline for artwork to be delivered to The Delaplaine Arts Center
March 2, 2019 – Awards Presentation – Grand Prize announced at 2:30 p.m. (Artists must attend)
April 26, 2019 – Exhibit closes – Last day to vote for People's Choice.
April 29-May 5, 2019 – Artwork pick up (all unclaimed artwork will be disposed of)
Application Guidelines
Artists residing or attending school in Frederick County, Maryland in grades 9-12 are invited to apply for this award. There is no application fee.
Applications must be submitted on or before February 1, 2019. Teachers: PLEASE encourage your students to complete the submission on their own.
Submitted artwork:
• Must have been created by the applicant within the past year.
• Must not measure more than 5 ft. in any direction.
• Can be in any medium.
IMPORTANT: Artists who are selected as finalists are required to properly prepare their artwork for exhibit installation. Judges consider presentation an important factor when selecting the grand prize, and will not award the prize to artwork that is incomplete or poorly presented, regardless of its artistic merit.
Ways to Enter
There are two ways to enter:
1. Artists may enter their artwork through the online EntryThingy portal linked to this website. In order to access EntryThingy, artists must first create a login and password here. Only one submission per artist will be accepted.
2. Entries can also be submitted via artsnetwork@delaplaine.org. Only one submission per artist will be accepted. Email applications must include (1) JPG or PDF image of one piece of artwork, labeled with the artist's last name. The image may be no larger than 3MB. The email MUST include, in this order: artist's name, birthdate, email address, home address, name of school, title of artwork, media used in the artwork, and approximate dimensions of the artwork (in inches).
Guidelines and dates are subject to change. For questions about the guidelines or the application process, contact us.
Selection and Awards
Bettie Award judges will select finalists based on the following criteria:
• Originality
• Composition
• Success in communicating its message
• Creativity
• Presentation (second round judging)
A first round jury of Delaplaine Arts Center instructors will review the email submissions and select at least 10 artists, to be named Bettie Award Finalists. Selected artworks must be delivered to the Delaplaine for an exhibit that will take place March 2 – April 26, 2019.
A separate, second-round jury of Delaplaine instructors will select one artwork from among the finalists, to be named the 2019 Bettie Award Winner. The Bettie Award Winner will receive $1,000. The other finalists will each receive $100. All finalists are expected to attend the award presentation and exhibit reception on Saturday, March 2, 2019.
The award winner will be featured in an article in the summer 2019 issue of Delaplaine Arts magazine, distributed throughout the region.
Visitors will be invited to vote for their favorite work of art from among the Bettie Award Finalists throughout the duration of the exhibit. The artwork that receives the most votes will be named the 2019 People's Choice Winner. The People's Choice Winner will receive $250.
Bettie Award Winner presentation, March 2018: (from left) Ted Delaplaine, Delaplaine Board member and son of Bettie Delaplaine; Catherine Moreland, Delaplaine CEO; Caleb Spencer, 2018 Bettie Award Winner; Nick Hutchings, Delaplaine Board Chair
2018 Bettie Awards
The following is a list of the 2018 Bettie Award finalists. Their artwork was selected by a group of judges for inclusion in the 2018 Bettie Award Exhibit that was on view March 3-29, 2018. A separate group of Delaplaine instructors selected one work of art from among these finalists. The winning artist, Caleb Spencer, was named the 2018 Bettie Award Winner and received a $1,000 prize at the opening reception.
The 2018 Bettie Award Winner:
Caleb Spencer of Tuscarora High School – Self Portrait, photography

Judges' Honorable Mention:
Shannon May McGoey of Linganore High School – Art Nouveau Comb, brass and copper
People's Choice:
Rachael Moravansky of Linganore High School – Crow Bar, ceramics
Finalists:
Lily Wegher Chalky of Frederick High School – Character Inventory, pen and ink
Hannah Elliott of Middletown High School – Black Bath, photography
Grace E Griffin of Middletown High School – Human Nature, photography
Julia Laug of Urbana High School – Bottle Tree, oils
Anna McClatchie of Walkersville High School – Cinque Terre, acrylics
Tyler Schlossnagel of Urbana High School – Eye of the Tiger, photography
Emily Tang of Frederick High School – Blue Hyacinth, colored pencil
Alexa Tucker of Tuscarora High School – Still Life: Everyday Objects, acrylics
Past Bettie Award Winners
2017 Bettie Award Winner:
Maggie Kirkpatrick – The Search, photography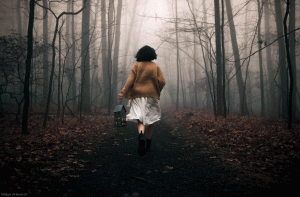 2016 Bettie Award Winner:
Megan Werner – Rockstar Energy, sculpture

2015 Bettie Award Winner:
Kate Kinley – To Find the Meaning of It, photography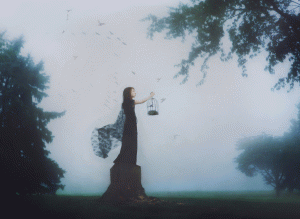 Support programs for young artists like the Bettie Awards!
The Art of Giving