MEMBERSHIP
Support the Delaplaine by becoming a member, take advantage of a variety of great benefits AND know that you are helping sustain a vibrant arts community and contributing to quality of life in the Frederick region!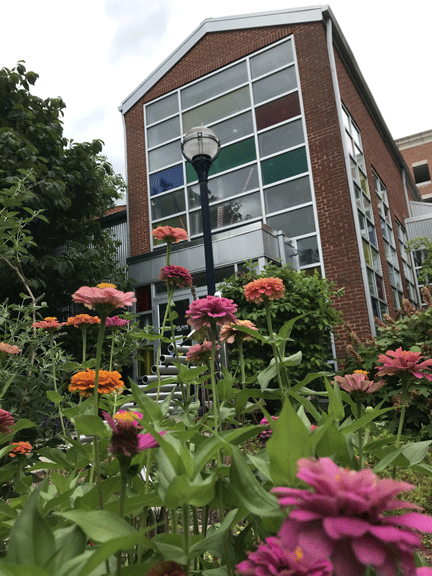 Member Benefits
All members receive:
Discounts on classes, workshops, and private art parties
Invitations to members-only events and activities
Members-only exhibition opportunities
Reduced fees for exhibition entries and proposals
Higher commission rate on exhibition sales
Eligibility to apply to the Gift Gallery
| | |
| --- | --- |
| Individual  | $45 |
| Family | $65 |
Your Contributing Membership makes an even greater impact! In addition to helping grow quality exhibits, classes, and programs at the Delaplaine, Contributing Membership provides essential support to our Community Outreach programs, providing arts experiences to all regardless of economic status, physical ability, age, race, background, or circumstance. Read more about our Community Outreach here.
| | |
| --- | --- |
| Promoter | $100 – $249 |
| Enthusiast | $250 – $499 |
| Connoisseur | $500 – $999 |
| Patron | $1,000 – $2,499 |
| Benefactor | $2,500 – $9,999 |
| Major Underwriter | $10,000 – $29,999 |
| Lead Donor | $30,000 & above |
All Contributing members are recognized in Delaplaine Arts, our quarterly magazine; in the Annual Report; on the Donor Board in our front foyer; and are invited to the annual Donor Party. Members may upgrade their status at any time.
We are proud to be accredited in the Standards for Excellence® program by the Standards for Excellence® Institute; awarded Platinum Seal Status by GuideStar USA; and included in the 2017-2018 Catalogue for Philanthropy as one of the best nonprofits in the DC Metro region.
The Delaplaine Arts Center, Inc. is 501(c)(3) nonprofit organization, and all contributions are deductible to the fullest extent allowed by law. All donations are acknowledged. A copy of our current financial statement is available upon request by contacting the Development Office at 301-698-0656 x109. Documents and information submitted to the State of Maryland under the Charitable Solicitations Act are available for the cost of copying and postage. Tax ID #52-1481592.
Send your check payable to The Delaplaine Arts Center, 40 S. Carroll St., Frederick, MD 21701 or pay online using the links below.