FIRST SATURDAY: FIRE IN ICE • FEBRUARY 1 
Join us for the first Saturday in February for the annual downtown Frederick Fire in Ice event! We will have our own ice sculpture on display and ready for selfies, as well as an afternoon and evening full of drop-in activities and exhibitions for all ages.
Fire in Ice Creative Crown Activity
1-5 pm | Gardiner Hall | FREE
Get into the spirit of First Saturday by creating an ice or fire crown!
Art Matters: Artist Talk
2 pm | 1st Floor Galleries | FREE
Master Art Copyists discuss mirroring the skills exhibited by art masters
Exhibitions Reception
3-5 pm | 1st Floor Galleries | FREE
See new exhibits and meet the artists. Exhibitions open 10 am-9 pm.
Creative Outlet
3-5 pm | 3rd Floor Studio | $2 per artist
Celebrate the art of Amy Sherald by creating portraits in pencil
Fire & Ice Chill Zone
5-9 pm | Gardiner Hall | FREE
Grab a cup of hot cocoa, relax, and enjoy short films
FIRST SATURDAYS AT THE DELAPLAINE
The Delaplaine features an afternoon of art activities every First Saturday! Activities are FREE unless otherwise noted.
Art Matters: First Saturday Artist Talk • 2-3 pm
Join us for talks by exhibiting artists, Delaplaine instructors, and special guests as we enhance our understanding and appreciation of art. All ages are welcome.
See Programs at a Glance for upcoming presenters.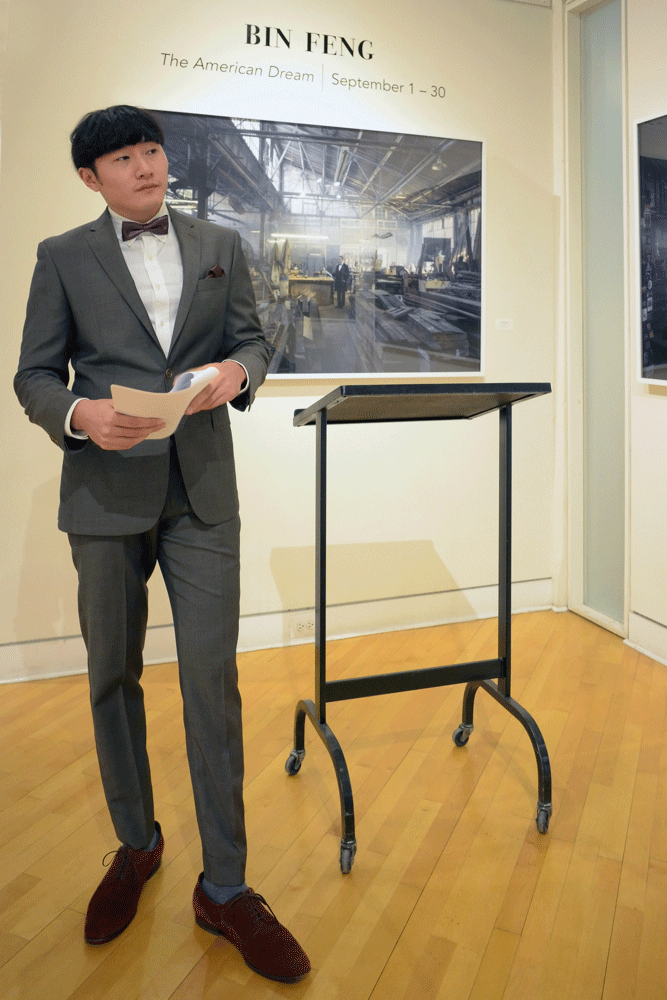 Exhibition Receptions • 3-5 pm
Join us every First Saturday for a building-wide exhibits reception celebration new exhibitions. The Delaplaine offers five galleries on two floors showcasing local, regional, and national artists. In addition, the Community Art Gallery features artworks from local schools and nonprofit organizations, and the Community Outreach Gallery features artwork created through our community outreach programs partnerships.
See Upcoming Exhibits to see what's in store.

Creative Outlet • 3-5 pm
Expand your appreciation of the arts and diverse cultures at Creative Outlet, a drop-in art program for all ages! Each session allows young people and their families an opportunity to engage in art activities that focus on a different artist from throughout the nation and the world each month. Explore different mediums in a fun and open atmosphere while creating works of art in our spacious studios. $2 per artist. Creative Outlet is sponsored by RBC Wealth Management in Frederick.
See Programs at a Glance for upcoming Creative Outlet dates and themes.
Support visual arts activities at the Delaplaine!
The Art of Giving