Mission Statement
The Delaplaine Visual Arts Education Center provides the Frederick region with educational opportunities and experiences in the visual arts through classes, exhibits, and programs.
Vision Statement
Everyone deserves art!
History
The historic building which houses the Delaplaine's main galleries and classrooms was an important part of the Frederick County community even before being transformed into a community arts center. The building began as a whiskey rectifying house in the 1850s, and a few years later was converted to a steam flourmill. The mill changed hands a number of times over succeeding years, finally becoming the Mountain City Mill in 1906. That same year, the building sustained the second of the two devastating fires that it suffered during its many years as one of the county's largest mills.
In 1958, the property was acquired by the Great Southern Printing and Manufacturing Company and for several decades served as a storage facility for the Frederick News-Post, located just across Carroll Creek. The mill property was donated by the Delaplaine and Randall families to the City of Frederick for use as a visual arts center in 1986. It was leased to the Frederick Art Center Foundation (now The Delaplaine Arts Center, Inc.), which moved into the building in 1993 and established The Delaplaine Visual Arts Education Center.
Extensive renovations in 1993 to the structure of the historic Mountain City Mill building and renovation of the interior provided two large galleries and offices on the first floor. Subsequent renovations completed in 1999 added gallery spaces, classrooms, art library, and offices on the second floor, and classrooms and studio space on the third floor. The construction of a new addition that includes an event hall, gallery shop, and classrooms also was completed that year. Mechanical remnants of the building's time as a mill have been preserved and can still be viewed on the third floor.
Today, the Delaplaine is proud of its part in preserving the community's rich heritage while adapting this important landmark to serve the community in a new and vital way.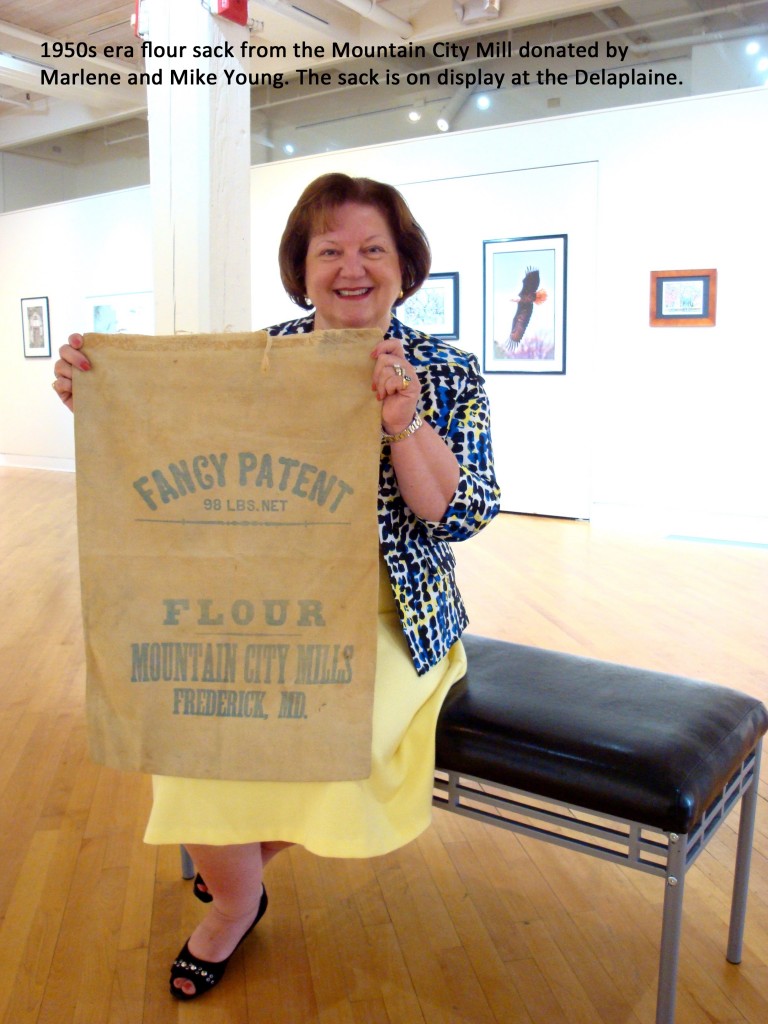 The Art of Giving: donate here!